AT program gets $102,153 to research sport-related concussions
Posted: May 21, 2010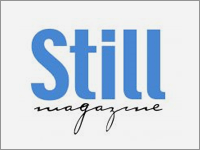 ATSU's Athletic Training program has received a $102,153 grant for a new research project that will further enhance its growing body of research of sport-related injuries in young athletes. The grant was approved by the National Operating Committee on Standards for Athletic Equipment (NOCSAE).
"We are thrilled to hear that our grant received full funding," said Tamara Valovich McLeod, Ph.D., ATC, principal investigator and ATSU-ASHS athletic training associate professor.
"This new research project will allow ATSU-ASHS to continue work in determining how concussion affects young athletes' lives outside of sports, including school, relationships with friends and family, and emotional and social aspects of their lives. All of these areas are important in providing whole person athletic training services."
Funds from the project will allow for a concussion module to be added to the Athletic Training program's existing CORE-AT (Clinical Outcomes Research Education for Athletic Trainers, www.coreat.org) practicebased research network, a project to educate and train post-professional athletic training students in the use of technology for the collection of healthcare outcomes data.
The project, titled "The Effect of Sport-Related Concussion on Cognition, Balance, Symptoms and Health-Related Quality of Life (HRQOL) in Adolescent Athletes," is a two-year project to assess the immediate and prolonged effects of concussion on HRQOL in AT program gets $102,153 to research sport-related concussions adolescent athletes; assess the relationship between the measures of impairment and disability; compare the effect of sport-related concussion and musculoskeletal injury on HRQOL in adolescent athletes within the first 10 days post-injury; and collect "sport concussion impact" narratives from adolescents with sport-related concussion, identify the meanings they attribute to that concussion, and qualitatively determine the affects of concussion on their HRQOL.