ATSU-ASDOH faculty lead lecture, participate in SCDA special patient care trip to Guatemala
Posted: January 22, 2018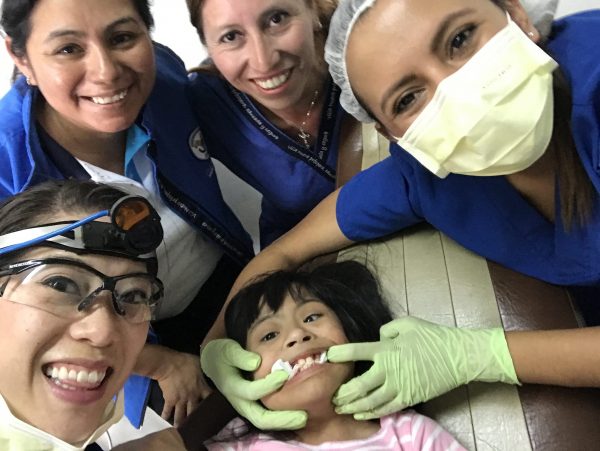 A.T. Still University's Arizona School of Dentistry & Oral Health (ATSU-ASDOH) faculty members Rebecca Schaffer, DDS, and Mai-Ly Duong, DMD, MPH, MAEd, '12, recently participated in a Special Care Dentistry Association (SCDA) service trip to Peronia, Guatemala. A team of SCDA dentists, dental faculty, and residents made the trip to provide care for patients in the area with developmental disabilities.
The service trip is held annually during the first week of September. This year, nine American dentists, three support personnel, a handful of Guatemalan dental students, and an art therapist provided care to 250 local patients. Drs. Schaffer and Duong led a discussion for dental students who are interested in learning how to provide care for patients with special needs.
"It has been my honor and privilege to represent ATSU-ASDOH while providing much-needed oral care for people with special needs in Guatemala," said Dr. Schaffer. "Our efforts have created lasting change in the community's attitude toward people with special needs. I encourage all members of the ATSU-ASDOH family to consider joining us to experience an amazing week in Guatemala."
The 2018 trip will be held Sept. 3-7, with opportunities for cultural tours and adventure activities before and after the service week. Contact program coordinators Rebecca Schaffer (rschaffer@atsu.edu) or Jeff Hicks (hicksj@uthscsa.edu) for more information about this opportunity to serve.