Arizona campus library skeleton naming contest results
Posted: August 3, 2022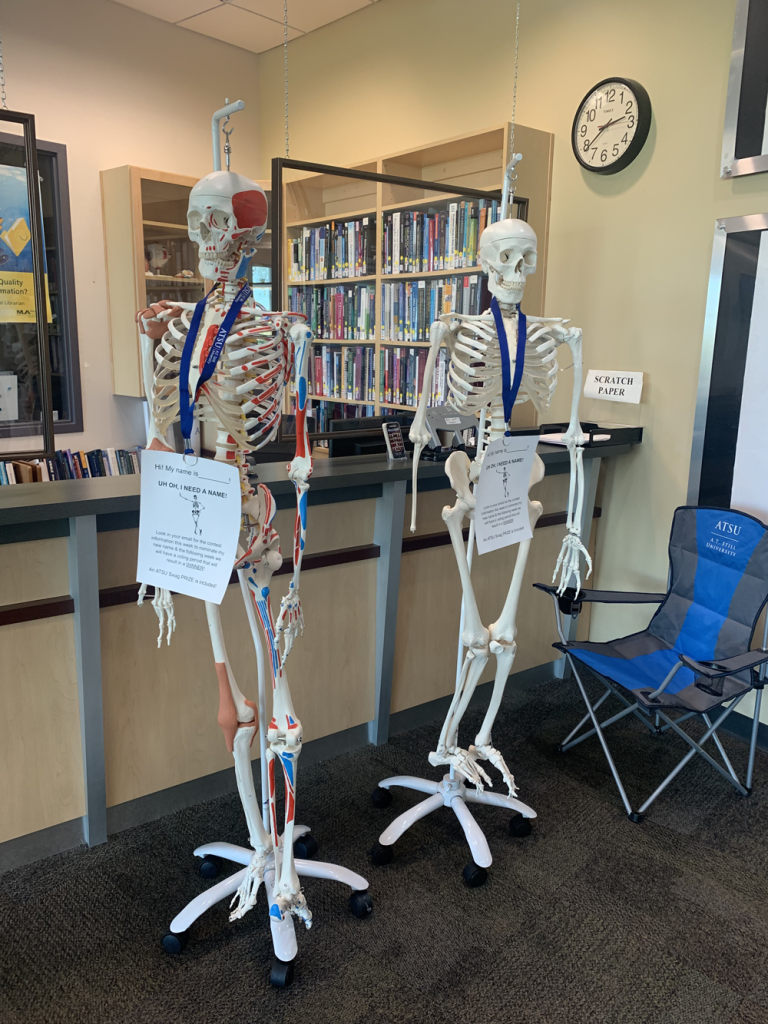 The A.T. Still Memorial Library in Mesa, Arizona, recently held a naming contest for its newest members: two spiney friends were in search of names and we sent out a call to help.
Many submissions were given by students and faculty members. Some honorable mention submissions included:
Boney Wan Kenobi
Jon Bone Jovi
Humerus Jones
Skelly Clarkson
In the end, a vote was cast and the winning names came from Ariel Showalter, PT, '24, and Stephanie Cacal, ATSU-SOMA OMS II.
I am pleased to announce our newest library members as Bone A. Lisa and Albert Einspine!
Congratulations to our winners and thank you to everyone who submitted ideas. Come in and say hi to our very "hip" members!