Alumnus helps athletic hopefuls
Posted: May 7, 2013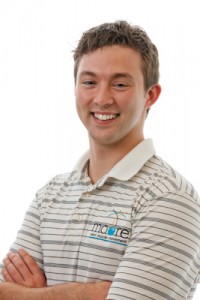 Josh Heenan, MS, Human Movement, '12, is head strength and conditioning coach for Sacred Heart University's (Fairfield, Conn.) baseball program. The team is looking for their third consecutive Northeast Conference Championship and NCAA DI bid to the national tournament.
Heenan also is in charge of the fitness division at Moore Physical Therapy in Southport, Conn. "We have over 50 baseball players in our athletic development program from high school to pro ball," said Heenan. "We also have 30 other clients from weekend warriors to Olympic hopefuls in multiple sports. Every high school athlete that has spent at least a year with us has gone on to play Division One college in their sport of choice."
In addition, Heenan says that he has been accepted at the University of Natural Medicine in Sante Fe, NM, where he will begin classes online in August to specialize in manual manipulation, acupuncture, and soft-tissue therapy.