A Veterans Day Thank You
Posted: November 13, 2023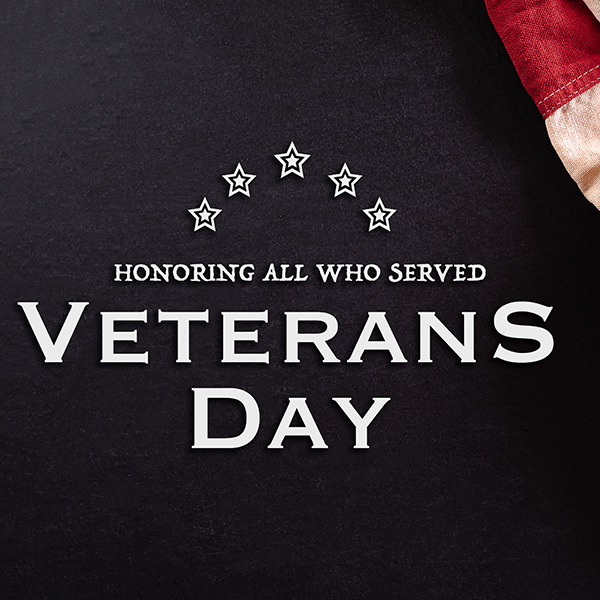 Happy Veterans Day concept. Vintage American flags against blackboard background. November 11.
On this Veterans Day, we take a moment to express our deepest gratitude to all men and women who serve or have served in the military, including our students, faculty, staff, alumni, and friends. We are proud to have you as part of the ATSU family.

Veterans, today we honor your contributions, courage, and dedication, and we remain committed to supporting the military community as they continue their journey at ATSU. We encourage everyone to take a moment to reflect on the importance of this day and to express gratitude to all veterans and active-duty service members.

Thank you for your service, and happy Veterans Day.
Yours in service,
Craig M. Phelps, DO, '84 President