A.T. Still University receives Insight Into Diversity 2017 Health Professions Higher Education Excellence in Diversity Award
Posted: October 24, 2017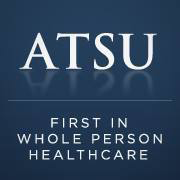 A.T. Still University (ATSU) received the Health Professions Higher Education Excellence in Diversity (HEED) Award from INSIGHT Into Diversity magazine, the oldest and largest diversity-focused publication in higher education.
"We are very pleased to be recognized as the 2017 Health Professions Higher Education Excellence in Diversity awardee. This award acknowledges the tireless work our University has undertaken answering our President's charge to be culturally proficient," said ATSU Associate Vice President for Diversity & Inclusion Clinton Normore.
Only 24 health professions schools received the 2017 HEED award. The award process consists of a comprehensive, rigorous application that includes questions relating to the recruitment and retention of students and employees – and best practices for both – continued leadership support for diversity, and other aspects of campus diversity and inclusion.
ATSU is deeply committed to an educational and collaborative environment embracing cultural proficiency. Today, ATSU supports students who learn and serve in diverse, underserved, urban, and rural communities across America.
"University initiatives including applicant trajectory recruitment strategy, Graduate Health Professions Scholarship program, priority applicant dossier, and Dreamline programming, are derivatives of a critical institutional analysis, which has resulted in positive growth for the University's demographic profile," said Normore. "The synergy across departmental and program boundaries is becoming more palpable, allowing for an even more culturally rich campus community."
"While ATSU and health professions, in general, have a long way to go before achieving diversity, Mr. Normore and team's remarkable progress is reflected in this special recognition," said ATSU President Craig Phelps, DO, '84. "By embracing diversity and inclusiveness, all benefit from additional perspectives and experiences. ATSU's dedicated faculty, staff, Board of Trustees, and students are deeply committed to cultural proficiency and inclusion."