A.T. Still University Board of Trustees appoints officers, elects two new trustees
Posted: August 6, 2018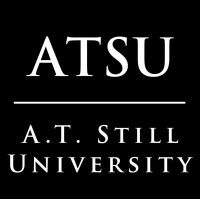 The A.T. Still University (ATSU) Board of Trustees met July 21, 2018, in Vergennes, Vermont, to appoint officers and elect new members at its quarterly meeting.
The following trustees were selected as officers: Gary Wiltz, MD, of Franklin, Louisiana, is chair; Linnette Sells, DO, FAOASM, '82, of Alpharetta, Georgia, is vice-chair; and Bertha Thomas of Kirksville, Missouri, is secretary.
Dr. Wiltz, a board-certified internist, is CEO of Teche Action Clinics, a network of 13 federally qualified community health centers located in six parishes in southwest Louisiana. Dr. Wiltz is past chair of the National Association of Community Health Centers, an organization representing more than 9,000 clinics serving 28 million people nationwide.
Dr. Sells is a team physician for Georgia Tech and staff physician for Piedmont Urgent Care. She earned her bachelor of science degree from Truman State University and doctor of osteopathic medicine degree from ATSU-Kirksville College of Osteopathic Medicine (ATSU-KCOM) in 1982. Dr. Sells served in the United States Air Force as chief of the emergency department at McDill Air Force Base and is a Desert Storm veteran. Dr. Sells also served as ATSU-KCOM family medicine clinic director and faculty member from 1986-90.
Thomas retired from Truman State University in 2014, where she was the assistant dean for multicultural affairs. She currently serves on local nonprofit advisory boards and the Dr. Martin Luther King, Jr. State Celebration Commission.
New trustees elected to the board are Reid Downey of Atlanta, Georgia, and Herb Kuhn of Jefferson City, Missouri.
Downey currently serves as president of GRD3 Properties, a real estate investment, development, and building group. In addition, he is a limited partner and investment adviser with Cultivation Capital, a venture capital firm that invests in technology and life-science companies.
Kuhn is president and CEO of the Missouri Hospital Association (MHA). In addition to his leadership at MHA, Kuhn serves on the boards of Healthcare Services Group, Missouri Health Plan, Missouri Health Connection, careLearning, and the Robert Wood Johnson Health Policy Fellowship. Kuhn previously served in the George W. Bush administration as deputy administrator for the Centers for Medicare and Medicaid Services (CME) and as a commissioner on the Medicare Payment Advisory Commission (MedPAC).
"We are pleased to welcome both extremely talented and accomplished new board members to the University," said ATSU President Craig Phelps, DO, '84. "ATSU's ongoing contribution to health professions education and America's healthcare is assured with the strength and diversity of its Board of Trustees."
"As a new chair, I am honored these two highly qualified individuals have agreed to serve as trustees on the board and are willing to share their abilities to promote and enhance the vision and mission of ATSU," said Wiltz.
The following trustees will continue their service on the board: Rosie Allen Herring, MBA, of Washington, D.C.; Reid Butler, JD, of Phoenix, Arizona; James Cannon, DHA, PA-C, MS, '97, of Chesapeake, Virginia; C. Lisette Dottavio, PhD, CPA, of Stephenville, Texas; Chester Douglass, DMD, PhD, MPH, of Chapel Hill, North Carolina; G. Scott Drew, DO, FAOCD, '87, of Marion, Ohio; Stanley E. Grogg, DO, FACOP, FAAP, '71, of Tulsa, Oklahoma; Tisha Kice-Briggs, DDS, of Kirksville, Missouri; Michelle Mayo, PhD, of Durham, North Carolina; Paulina Vazquez Morris, JD, MBA, MHSA, of Phoenix, Arizona; and Ann Thielke, RN, JD, of Houston, Texas.
Trustees named to serve on the Audit Team include Dr. Dottavio, Thielke, and Morris.
The next board meeting will be Oct. 26-27, 2018, in Kirksville, Missouri.