A.T. Still Memorial Library welcomes new ATSU-KCOM liaison librarian
Posted: December 4, 2020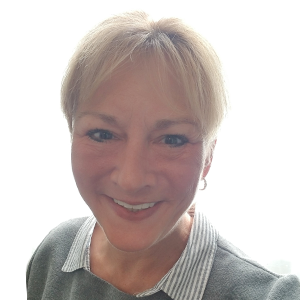 The A.T. Still Memorial Library is delighted to announce a new librarian joining us: Laura Lipke, MLIS, MOT, who will be part of the Kirksville, Missouri, campus library team. She is the new liaison librarian for A.T. Still University's Kirksville College of Osteopathic Medicine (ATSU-KCOM), which means that she will be the first resource for reference, teaching, and research requests for the College, although she will also be a resource for everyone else who frequents the library in person or virtually. At present, Lipke is working remotely from Maryland, but she will soon be working remotely from Kirksville.
Lipke has more than 15 years of experience as a clinical specialist in rehabilitation medicine and a degree in library and information science from the University of Maryland. Lipke has joined the ATSU community with the goal of being an integral member of the research and instruction community of ATSU-KCOM. Her specialties include medical information literacy and literature search instruction, medical database navigation, and research method development. She is inspired by learning and academic research, is motivated by the curiosity of the students she engages with and encourages student requests for clinical information and research assistance. Lipke's research interests include equitable medical information access for diverse and under-represented populations and information literacy instruction for medical students. In her free time, she enjoys yoga, music, reading, and hiking with her partner and her dog, Cole.
We are very pleased to be welcoming her to Kirksville, and are looking forward to her presence in our university and local community.