A serving heart: Reid Butler
Posted: October 26, 2018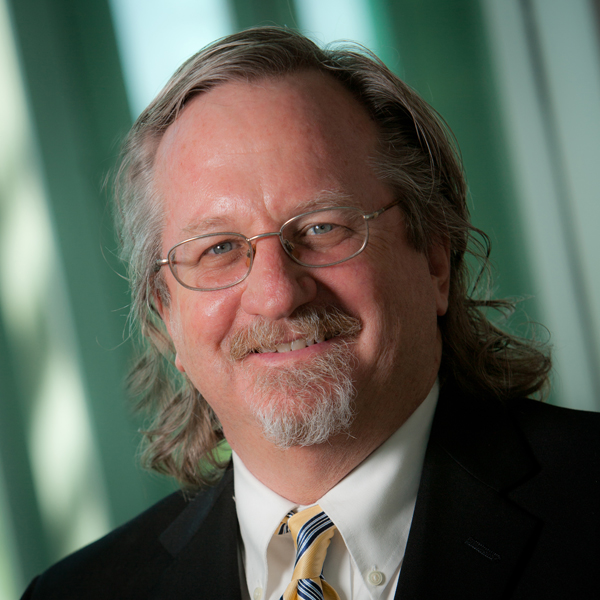 Reid Butler uses his expertise in real estate to help his community and ATSU.
Reid W. Butler, JD, has served on ATSU's Board of Trustees for seven years. Having spent the majority of his career working in real estate, Butler offers a unique set of skills to the University. Although his background does not include a career in healthcare, Butler's heart to serve the underserved allows him to feel right at home at ATSU.
Butler uses his expertise in real estate to make an impact in his community. His career in real estate began in 1984, working for Evans Withycombe in Phoenix, Arizona. As a co-owner of the business, he helped to take the company public, listing it on the New York Stock Exchange. Evans Withycombe was later sold to Equity Residential for $1 billion.
"Taking a company public in an initial public offering was an amazing experience," says Butler. "We combined all the things we had done in Arizona in the housing industry with Wall Street."
Following his work with Evans Withycombe, Butler and his wife opened a real estate business of their own, Butler Housing Company. Since its start in 1997, the business has worked with apartments, affordable housing, and land development and combines affordable housing with housing for veterans and people with developmental disabilities. Butler's background connects him to ATSU's mission to serve the underserved.
"What keeps me coming back is learning about A.T. Still and the University's strong commitment to underserved communities," says Butler. "The philosophy of being committed to underserved populations and educating healthcare providers with an eye toward serving the underserved around the country and around the world is an exceptional idea."
With 34 years of experience in real estate, Butler is able to apply his skills as chair of the real estate committee on ATSU's Board of Trustees. His work has included campus planning for the St. Louis Dental Education and Oral Health Center and Kirksville, Missouri, and Mesa, Arizona, campuses.
"Serving as chair of the real estate committee is a great opportunity for me to share my expertise with the needs of the University," says Butler. "Creating campus growth and buildings that fit programming, are well thought out, properly financed, and will stand the test of time is a rewarding experience."
While Butler keeps busy running his own company, he enjoys fly-fishing and reading mysteries in his spare time. Although an avid reader of mysteries, it is no mystery Butler has a serving heart.