3D printing from the A.T. Still Memorial Library
Posted: August 2, 2022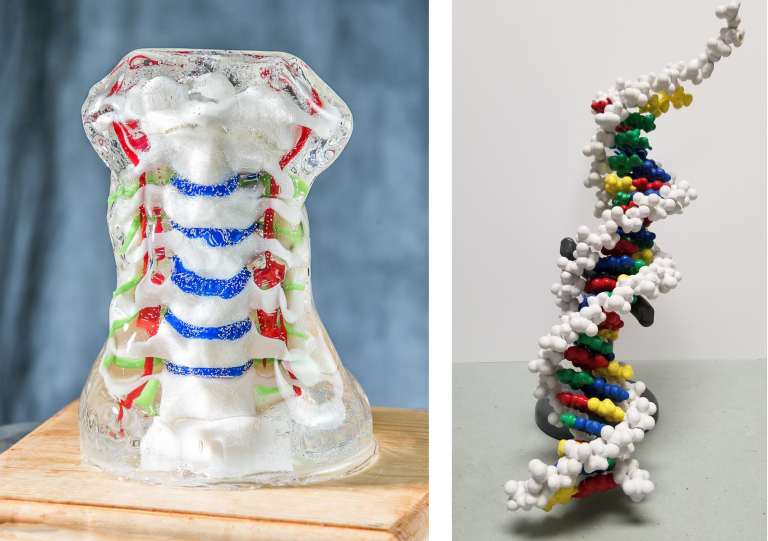 Are you in need of a heart, brain, or sacrum? Check out the 3D Printing LibGuide, or contact Debra Loguda-Summers, 3D printing services manager.
The A.T. Still Memorial Library has hundreds of files for you to choose from and are continually updating our gallery with images of STL files we can print for you. Also, if you find an STL or OBJ file you would like printed, email the file or link to Deb.
The library also has a designated computer with 3D software, including Osirix, which converts CAT scans and MRI files to 3D files for printing, a 3D scanner, and several training manuals that you can check out if you have a 3D printer at home.
Whether you are new or a seasoned veteran of 3D printing and what to learn more, we invite you to consider joining the MD3D Printing Club.