2017 ATSU-ASDOH alumni awards | Dr. Mai-Ly Duong
Posted: March 22, 2017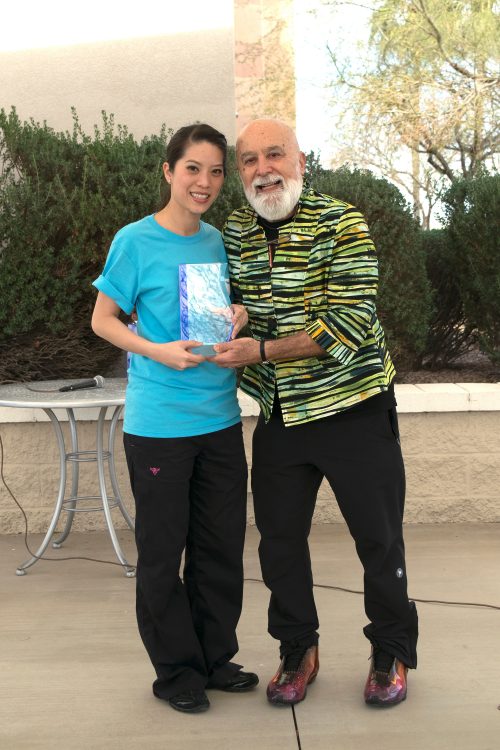 Mai-Ly Duong, DMD, MPH '12, assistant professor in the Advanced Care Clinic at A.T. Still University's Arizona School of Dentistry & Oral Health (ATSU-ASDOH), was awarded the Humanitarian of the Year award at the 2017 ATSU-ASDOH alumni barbecue on Friday, Feb. 17.
Dr. Duong was nominated anonymously for the award, with the nomination noting her commitment to the ATSU mission through her membership on multiple University committees, work with the special needs population for dentistry (including her position as the faculty lead for Day for Special Smiles), and the hours she spends "outside her faculty duties to mentor master of public health students completing their practicum projects." Outside the University, Dr. Duong volunteers her time through dental professional societies, charity events, and international dental humanitarian missions. Her work outside the University also includes organizing multiple charity events for the Arizona Dental Foundation and the Oral Cancer Walk.
The Humanitarian of the Year Award recognizes ATSU-ASDOH graduates who have demonstrated exceptional dedication, enthusiasm, and leadership through nonprofit organizations or other outstanding volunteer service.