Kronenfeld selected as a Fellow of the Medical Library Association
Posted: February 24, 2016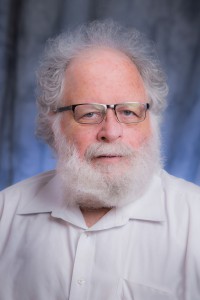 Michael Kronenfeld, MBA, MLS, AHIP, university librarian at ATSU Memorial Library, has been selected as a Fellow of the Medical Library Association for outstanding contributions to the field of health sciences librarianship. Mr. Kronenfeld works with A.T. Still University faculty and staff to incorporate instruction and use of the library's resources into the curriculum to teach students to adopt an evidence-based approach to their practice.
He is a Distinguished Member of the Academy of Health Information Professionals and has been a practicing medical librarian since 1975. In addition, he was selected as one of 50 top alumni over the past five decades by the University of Rhode Island Graduate School of Library and Information Studies. Congratulations, Michael! About Medical Library Association Throughout its history, Medical Library Association (MLA) has recognized individuals who have made outstanding contributions to the advancement of the purposes for which the Association stands by conferring a special membership status.
MLA Fellows are members and elected by the Board of Directors for sustained and outstanding contributions to health sciences librarianship and to the advancement of the purposes of MLA.