How the library can pay your Wiley Open Access APC fees
Posted: February 24, 2022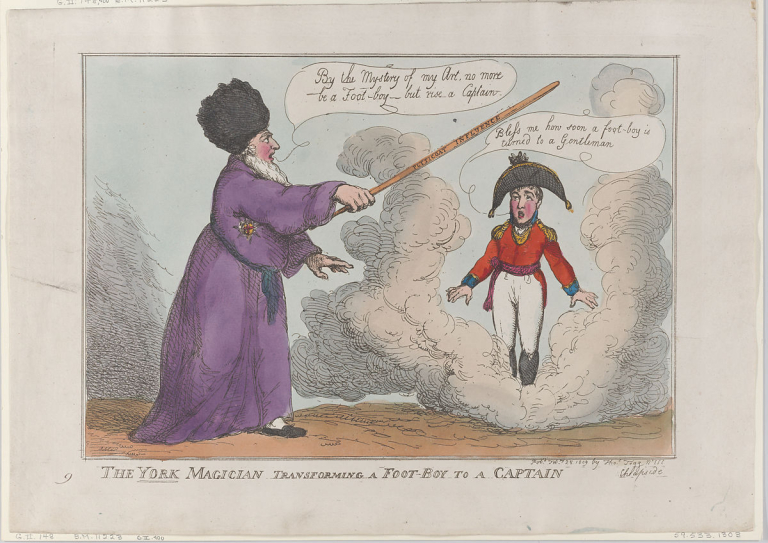 The York Magician Transforming a Foot-Boy to a Captain, The Metropolitan Museum of Art shown on the Scholarly Kitchen blog.
The A.T. Still Memorial Library strongly encourages and promotes open access (OA) models for the dissemination of A.T. Still University's (ATSU) research. OA means that your research outputs such as books and journal articles are not behind a paywall, but free and unrestricted on the web. Publishing via OA models allows your research to be instantly accessible causing greater access and exposure as well as higher likelihoods of citation.
In support of open access, the A.T. Still Library, via a one-year pilot agreement made through Statewide California Electronic Library Consortium (SCELC) and Wiley, can now cover the associated costs (APC fees) with open access publishing for ATSU-affiliated faculty who choose to publish in a Wiley open-access journal. This was made possible by the library's membership in SCELC, which also allows us to take advantage of bulk rates for many of our electronic holdings. The change of status of the Wiley subscription is called a "transformative agreement" and shifts the emphasis of the subscription from a "read-only" model for a set of journals (in this case, the complete Wiley journal collection) to a "read/publish" model without any additional costs.
ATSU will share a pool of 620 hybrid OA article entitlements to be used on a first-come, first-served basis in 2022 with the other members of the SCELC consortium. ATSU authors will be able to publish their 2022 articles under a free-to-read Creative Commons license. This cost-neutral pilot affords the library (through SCELC) the opportunity to test automatic open publication of accepted articles whose authors opt in at no direct cost to them.
This initiative has the potential to save our faculty thousands of dollars in APC fees they would otherwise have to pay for open access status. We look forward to this project's success and the roll out of additional projects in the future like an institutional repository to promote and facilitate open access and open science opportunities for our ATSU researchers.
Full details can be found here, or ask your liaison librarian for details.
An example of your library working hard for you.
Best,
Hal Bright
hbright@atsu.edu
University Library Director