100 years of service: A.T. Still Memorial Library
Posted: February 24, 2022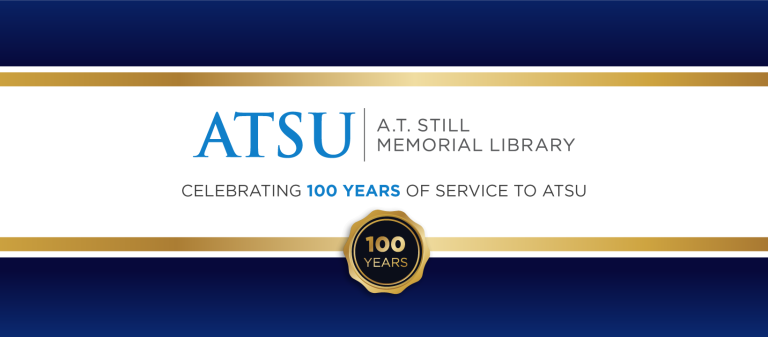 A.T. Still Memorial Library is celebrating its 100th anniversary in September 2022, from its start in a small room next to the President's suite in the Andrew Taylor Still College of Osteopathy and Surgery (ATSCOS), its merger with the American School of Osteopathy (ASO) in 1924, to its current locations on the three A.T. Still University campus locations in Missouri, Arizona, and California.
The library has continued to grow and fulfill its mission "to support the training of future health care professionals, to effectively access and use the best evidence/information available to enable them to provide the highest quality of health care possible."
Events are being planned for throughout the year to help celebrate this magnificent accomplishment.