Research program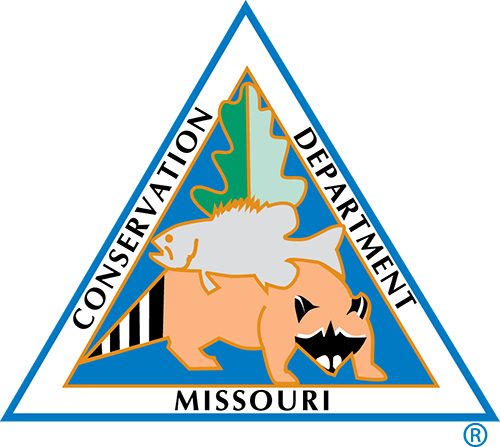 The Missouri Department of Conservation and A.T. Still University have partnered to determine locations of tick species, and the pathogens they may harbor, across Missouri. We need your help. We are asking the citizens of Missouri to send us ticks so we can identify and test them for bacterial pathogens.
Problem
There is a pressing need to increase tick surveillance in Missouri. The state has a diverse and abundant tick community that is poorly understood, and new human pathogens transmitted by the ticks are being discovered. There are many tick-borne human pathogens in the state of Missouri and yet there is no comprehensive map of where tick species occur, or of the human pathogens those ticks are carrying.
Approach
Citizen science is when members of the public collaborate with scientists to collect data and samples and become active participants in scientific study. Citizen science has been demonstrated as an effective technique to accomplish data collection and disease ecology surveillance at a scale unattainable by scientists alone. We will need the help of many citizen scientists to map the distributions of ticks in a place the size of Missouri.
Project duration and schedule
We will begin the study in April 2021 and conclude in September 2022. Distribution maps on the website will be updated on a weekly basis as ticks are being submitted so that the citizens of Missouri can actively follow the progress of the study.
We would like to acknowledge Dr. Nathan Nieto and the Bay Area Lyme Foundation for serving as a template for this current study.
Please understand that this is a research study and not a diagnostic service intended for use in making clinical decisions.
Ask a question
Frequently asked questions
Can I get the results from my ticks' pathogen screen?
No. We currently don't have the personnel necessary to reply to all contributors. Please remember that these testing services can't be used for clinical or diagnostic decisions. It will take us a while to process the samples and obtain the results.
What types of ticks do you want?
We desire all species of ticks as long as they are collected in Missouri. They can be found in your yard, the woods, on an animal, or on you. Ideal participants in this study are individuals that spend a significant amount of time outdoors during work or recreation that encounter large numbers of ticks through their activities. The accuracy of our study improves as we receive more ticks from a given area.
Can I send you ticks that are dead?
Living/viable ticks are preferred, but yes we can screen dead ticks if they survive shipping without disintegrating.
Can I place more than one tick in a bag?
Yes. Ticks that have a common history (e.g., collected from the same animal, collected during the same hike/event, collected from the same county, etc.) can be combined in a single bag.
Can I submit ticks that have either fed on or were attached to an animal or human?
Yes, but please indicate this clearly on the form. Ticks that have previously fed on humans must be handled more carefully in the lab due to exposure to human blood products.
Can I send ticks off my animal if it has been treated with flea/tick control product?
Yes, but please include this information on the submission form.
Can I submit ticks that are stuck to tape or a lint roller?
This is not preferred, but we can work with ticks stuck to some types of tape/adhesive paper. When the ticks are stuck to an adhesive material, they are difficult to remove and it takes much longer to collect and sort them. If a tick is compromised during extrication comes apart while removing from the tape, it can't be accurately identified and must be discarded. In addition, ticks immobilized on adhesive have a shorter survival time. If you have to use tape, painters' masking tape is best because it has lower adhesive properties. . Ticks can rarely be removed from duct tape intact.
How long will you accept ticks?
We will continue to accept ticks through summer 2022.
Submission instructions
Download, print, and fill out a submission form and address an envelope to:

A.T. Still University
Deb Hudman, Senior Research Associate
Dept. of Microbiology & Immunology
800 W. Jefferson St.
Kirksville, MO 63501

Place each tick sample into a plastic zip top bag with a piece of damp paper towel or cotton ball. Note, the size of the zip top bag may vary AND the paper towel or cotton ball does not need to be dripping wet, just moist.
Fold the bag containing the tick sample and place inside another plastic zip top bag with the completed sample submission form.
Place this bag into the addressed envelope and mail. Note, one stamp should be sufficient postage.
Ticks that have a common history (e.g., collected from the same animal, collected during the same hike/event, collected from the same county and date, etc.) can be combined in a single bag.
Disclaimer:
By sending you this tick, I release the A.T. Still University, the Department of Microbiology & Immunology, and their staff and employees of any liability with regards to the outcome of testing or any findings in perpetuity. The laboratory of Deb Hudman at the A.T. Still University will identify and test the tick(s) I submit for the presence of DNA associated with disease-causing pathogens. These tests are not intended to provide clinical diagnosis of disease and they should not be interpreted as a substitute for clinical testing or consultation with a physician.
Results from my submissions will be used to determine the presence of tick species and their pathogens by county for the state of Missouri. Accordingly, this information will be shared with the public and health agencies that may request it. The shared data is completely anonymous.