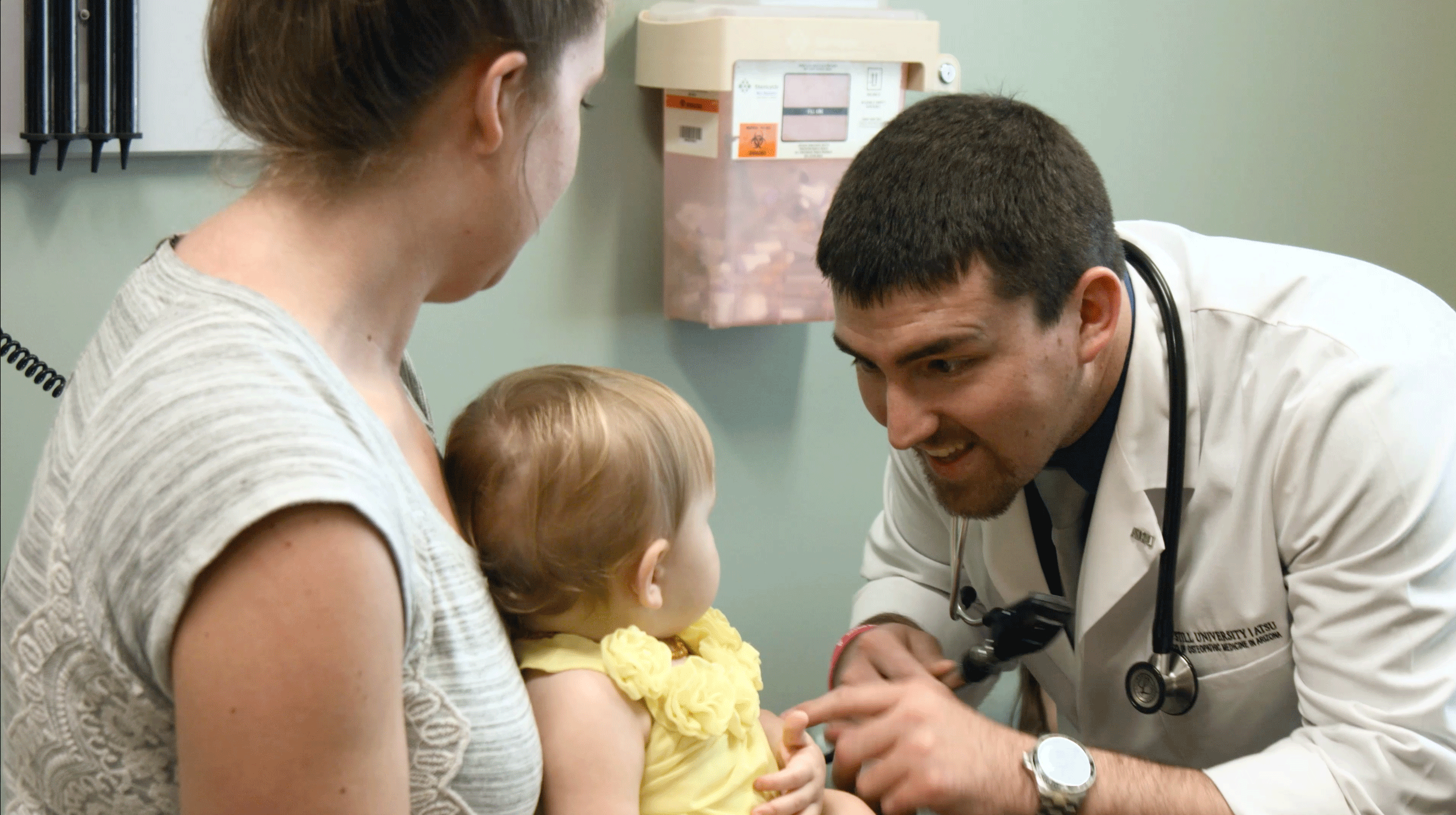 Doctor of Osteopathic Medicine (D.O.)
This newest medical school at A.T. Still University was initiated at the request of the National Association of Community Health Centers (NACHC). Community Health Centers are independent organizations that serve as the nation's high-quality health-care safety-net. CHCs provide comprehensive coordinated primary care services through five-thousand clinics in the U.S. and its territories. These centers anticipate a need for an additional 14,000 physicians by 2020, and are partnering with ATSU to identify, educate and train high quality, community-minded physicians.
Leaders in medical education joined ATSU and NACHC in the design of a modern curriculum and learning facilitation model for the new school. This Clinical Presentation Educational Model follows an innovative path built around a core of dedicated faculty who design learning modules, facilitate module discussions and who work with renowned visiting faculty. The modules present a calibrated series of medical problems that are resolved by small learning teams. These teams are identified in the application process and begin learning together during the first year – at ATSU's new campus in Mesa, Arizona. The second, third and fourth years of learning will take place in meeting rooms and facilities of 11 regional campuses that are located at some of the nation's premier Community Health Centers. All students will be matched to one of these CHCs as part of their acceptance to the medical school.