A Doctorate for Military PAs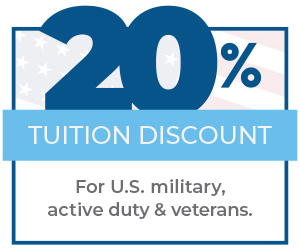 A.T. Still University's Arizona School of Health Sciences (ATSU-ASHS) offers a 20% tuition discount for U.S. military active duty members and veterans interested in the Doctor of Medical Science (DMSc) program.
The online Doctor of Medical Science (DMSc) program is designed by and exclusively for practicing and retired physician assistants. The program offers numerous concentration tracks, including education and leadership, providing PAs with the necessary skills and a clear pathway to move forward in their profession, become a leader with unique insight, and gain the expertise to improve the delivery of healthcare.
ATSU instills within students the compassion, experience, and knowledge required to address the whole person and shape healthcare in communities where needs are greatest. Inspired to influence whole person healthcare, ATSU graduates contribute to the future of integrated care while also leading with a selfless passion in the communities they serve.
PAs and the military
The physician assistant profession is a noble field with a rich history intertwined with the military. The first PA program was modeled after the fast-tracked medical training of physicians during WWII and the first class of PAs were four Navy Hospital Corpsmen who participated in medical training during their military service.
Present day, the military actually encourages their PAs to get a doctorate degree. Some branches offer education loan-repayment programs, financial assistance, residency programs, and continuing education opportunities to support continued career growth and development as a PA.
PA leadership with a military background
Randy Danielsen, PhD, PA-C Emeritus, DFAAPA
DMSc Program Director and Professor
Randy Danielsen, PhD, PA-C Emeritus, DFAAPA began his healthcare career as a medical corpsman in the U.S. Air Force in 1970. He served 28 years with the Air Force and the Army National Guard, retiring in 1998 as a Desert Storm veteran with the rank of Lieutenant Colonel.
In 1974, Dr. Danielsen graduated from the University of Utah MEDEX PA Program, and in 1978, received a Bachelor of Science degree (cum laude) from the same institution. In 1997, he earned a Master of Physician Assistant Studies (MPAS) from the University of Nebraska with an emphasis in Internal Medicine and then went on to earn his Doctor of Philosophy (PhD) in Interdisciplinary Arts and Sciences with an emphasis in Medical Education from the Union Institute & University in 2003. And recently, he earned an honorary degree in Humane Letters from Nova Southeastern University.
Dr. Danielsen has had an enriching career, with experience as a clinician, PA educator, author, and editor. He was among the first group of PAs to receive NCCPA certification in 1975 and has maintained his certification to date, remaining clinically active for over three decades.
Dr. Danielsen's dedication to the U.S. military was not limited to his active and reserve duty in the Air Force and Army National Guard. He has been a member of the Veteran's Caucus of the American Academy of Physician Assistants since 1989, serving as a Director from 1993—2001 and President from 1989—1990. The Veterans Caucus of the AAPA named Dr. Danielsen their Civilian Physician Assistant of the Year in 2003. Read Dr. Danielsen's full faculty feature.
View other DMSc faculty and staff ›
Military students and alumni
Gregory Mangione, DMSc ('21), PA-C, USAF (Ret)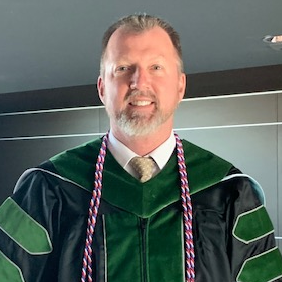 I committed to the Doctor of Medical Science program at ATSU for two reasons. One, I wanted to continue my career in PA education and felt it was important to earn a terminal degree. And two, it was specifically designed for working PAs. After retiring from the Air Force after 21 years of active-duty service, this provided a great opportunity for me. All PAs continue to serve collectively during their careers. I am blessed to have been a PA for over 20 years, blessed to have been trained in the military, and blessed to finally have earned a doctoral degree.
ATSU's military community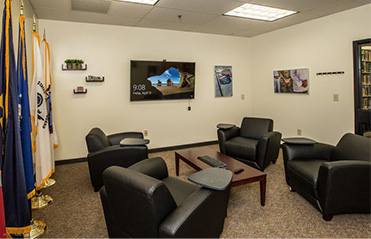 Military and Veteran Room | A.T. Still Memorial Library
Designed and developed by Student Life, the Military and Veteran Room was created to show appreciation to A.T. Still University's military community. Students, faculty, and staff can utilize the Military and Veteran Room for studying or relaxation, and it provides them access to military email and documents without leaving campus.
Resources:
1. https://medcoe.army.mil/ipap-history
2. https://navypa.com/navy-pa-info/blog/a-history-of-service-the-pa-profession-s-military-roots
3. https://www.aapa.org/about/history/

Upcoming events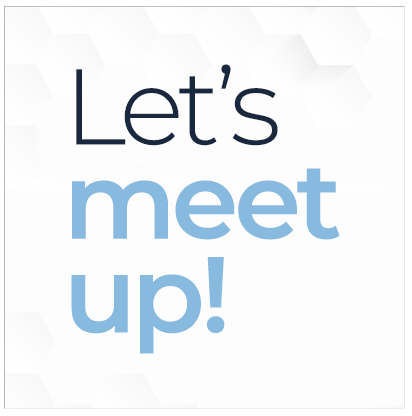 Join our leadership team and faculty to learn more about the program! Our interactive Zoom sessions focus on the curriculum, faculty, admissions, tuition, and more.