Athletic Training Department - A.T. Still University
The most advanced, evidenced-based strategies available provide students with the knowledge that enhances care, optimizes outcomes and improves overall health. Students develop an integrated understanding of clinical experience, patient values and best available evidence for superior decision making. Students also learn to employ clinician-based and patient-based clinical outcome measures to clearly determine the effectiveness of athletic training services. Learning experiences enhance the student's professional growth as athletic training clinicians, educators, researchers, and administrators. Educators are prepared with the advanced graduate training they'll need to effectively teach their own students to succeed as athletic trainers.
READ MORE +


ATprograms_ATSU
@ATprograms_ATSU
2021-11-26
Explore your potential athletic training educational and professional opportunities with our Pathways Visualizer.… https://t.co/ejAwLSM0yP
Athletic Training Students and Alumni
Athletic Training Leadership
Students work with world-class faculty who demonstrate excellence in scholarship, teaching and modeling service to this profession. Dedicated to the success of each student, faculty members provide expert instruction to Athletic Training degree students. Together with staff, they help students develop the professional attitudes and clinical problem-solving
...
skills necessary for optimum patient care. Interaction with a variety of instructors offers students exposure to a variety of teaching styles, healthcare- and education-related backgrounds and experiences that contribute to a well-rounded education fostering personal and professional growth.
READ MORE +
CLOSE
Athletic Training Faculty & Staff
Athletic Training Departmental Faculty

Eric L. Sauers, PhD, ATC, FNATA
esauers@atsu.edu
Chair of Athletic Training
Professor, Athletic Training

Tamara C. Valovich McLeod, PhD, ATC, FNATA
tmcleod@atsu.edu
J.P. Wood, D.O., Chair for Sports Medicine
Professor and Director of the Athletic Training Program

Alison Snyder Valier, PhD, ATC, FNATA
arsnyder@atsu.edu
Professor, Athletic Training

Barton E. Anderson, DHSc, AT, ATC
banderson@atsu.edu
Professor
Clinical Education Coordinator

Cailee E. Welch Bacon, PhD, ATC
cwelch@atsu.edu
Associate Professor, Athletic Training

Kellie C. Huxel Bliven, PhD, ATC
kbliven@atsu.edu
Professor, Human Anatomy

Kenneth C. Lam, ScD, ATC
klam@atsu.edu
Professor, Clinical Research

R. Curtis Bay, PhD
cbay@atsu.edu
Professor, Biostatistics

Kelsey Picha, MS, AT
kpicha@atsu.edu
Assistant Professor, Clinical Anatomy

Kaylynn Schmitt
kaylynnschmitt@atsu.edu
Administrative Assistant
Athletic Training in Action
The two-year, post-professional master's degree program includes core courses in anatomy and research with students enrolled in the ATSU-ASHS physical therapy, occupational therapy, and audiology programs. A major component of the Athletic Training program at ATSU-ASHS is the opportunity for student involvement in a wide range of supervised clinical
experiences. In consultation with the clinical education coordinator, the athletic training student will develop their proposed clinical education plan from activities in graduate assistantships and clinical rotations.
READ MORE +
CLOSE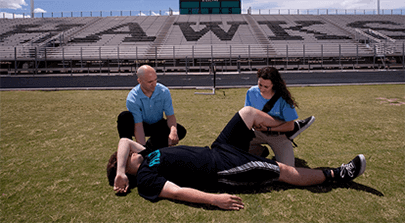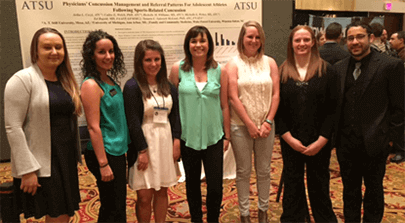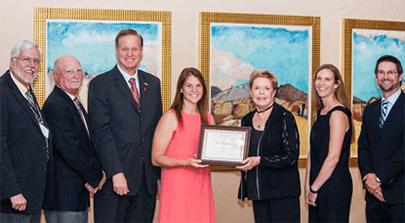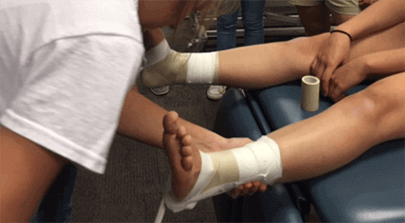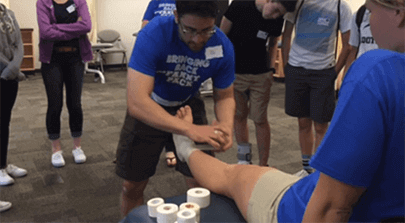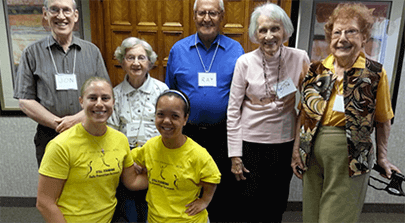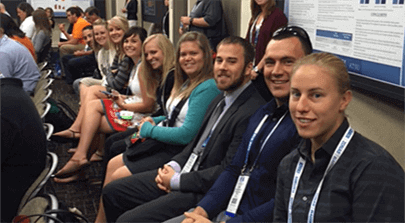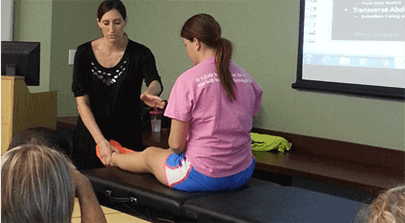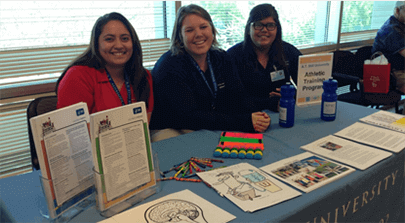 Athletic Training Scholarly Showcase
The athletic training faculty and students from both the residential and online programs participate in scholarly work that is broad in scope and encompasses many forms of scholarship beyond the expectations of discovery research. The focus of the scholarly activities within the AT Department involves the scholarship of application through community-based projects.
VIEW ALL
CLOSE
Publications:
Athletic Training Continuing Education
UPCOMING CE COURSES
CONDUCTED BY INDUSTRY LEADERS
Explore the following courses that keep you compliant and connected.

A.T. Still University's Continuing Education department provides support for the University's schools, graduates and the professional community to fulfill their potential throughout their careers and ultimately impact patient care and well-being. The Continuing Education department serves to improve professional knowledge and skills; fosters a positive impact on patient outcomes; exposes clinicians to new information; and develops an interdisciplinary, healthcare team approach to treating patients and improving community/population health through the development and implementation of cost-effective, evidence-based education programs.
READ MORE +
Connect
Athletic Training Department