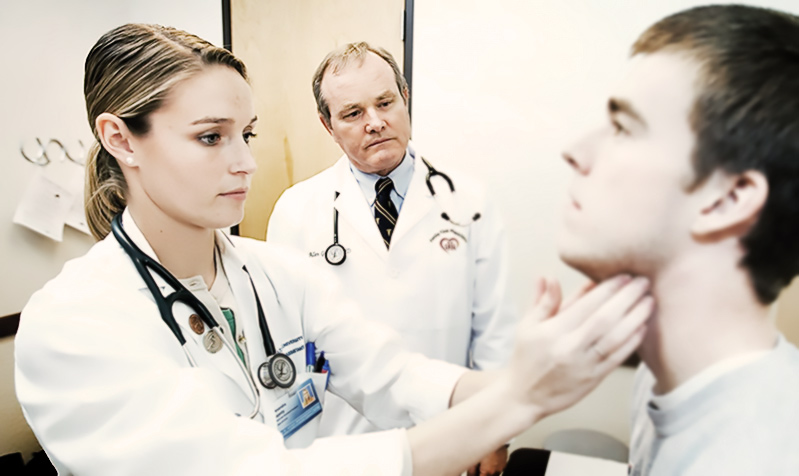 Not-for-profit mission inspires students, graduates
ATSU's community-outreach mission instills within students the compassion, experience and knowledge required to address the whole person and shape healthcare in communities where needs are greatest.
ATSU Mission Statement
A.T. Still University of Health Sciences serves as a learning-centered university dedicated to preparing highly competent professionals through innovative academic programs with a commitment to continue its osteopathic heritage and focus on whole person healthcare, scholarship, community health, interprofessional education, diversity, and underserved populations.
SOMA Statement of Purpose
Purpose
To prepare excellent osteopathic physicians to serve the health care needs of society through high-quality undergraduate and graduate medical education programs.
Values
As an osteopathic medical school devoted to excellence, we value:
Scholarship
Professionalism
Learning centeredness
Compassion
The whole person (Body, Mind and Spirit)
Teamwork
Innovation
Vision
We are the preeminent medical school meeting societal needs through innovation in education. We aspire to be recognized in the communities we serve as:
A community of medical educators who established a learning centered model of medical education
Creating life-long, meaningful relationships with students and serving their educational needs throughout their career
The innovative leader in the development of a contextual medical education curriculum
Establishing a successful partnership with Community Health Centers (CHCs) that fosters medical education and results in an increase in the number of osteopathic physicians in CHCs
A model of interprofessional health care education and practice
Goals & Objectives
The School of Osteopathic Medicine-Mesa (SOMA) will strive to accomplish goals in the areas of teaching, research, and service.
Teaching
Use Best Evidence Medical Education (BEME) to pursue innovative approaches to learning.
Model the knowledge, skills and behaviors of successful osteopathic physicians.
Be scholars in the discipline of medical education.
Research and Scholarship
Engage in medical education research.
Investigate innovative strategies for health care delivery including a focus on inter-disciplinary and inter-professional team practice.
Collaborate with the Kirksville College of Osteopathic Medicine (KCOM) to advance knowledge in the biomedical sciences, and clinical medicine, and osteopathic principles and practices.
Service
Work with all clinical affiliates to promote and provide distinctive osteopathic health care including osteopathic manipulative medicine.
Will seek to improve health in underserved communities through its partnership with its community campuses.
Graduate Medical Education
Form partnerships with existing residency programs to increase the number of training slots through alternative funding mechanisms.
Identify opportunities for new residency program development in community-based settings to meet the needs of our graduates in a changing healthcare environment.