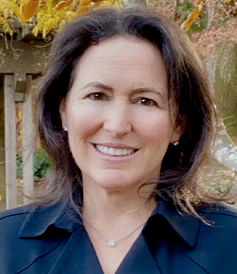 Joy H. Lewis, DO, PhD, FACP
Professor, Medicine and Public Health
Chair, SOMA Department of Public Health
Email: jhlewis@atsu.edu
Joy H. Lewis, DO, PhD, is a Professor of Public Health and Internal Medicine, Chair Public Health, at ATSU-SOMA. She directs the National Center for Community Health Research (NCCHR) working closely with NACHC to conduct quality research considering the range of personal, social, economic, and environmental factors that influence well-being. She focusses on underrepresented communities and vulnerable populations served by health centers, addressing health equity.
Dr. Lewis directs SOMA's DO/MPH Program and Health Systems Science (HSS) courses. Her work in Community Oriented Primary Care (COPC) combines Public Health and Primary Care. She developed novel methodology to promote trainee and provider scholarship, mentoring Students, Residents, Fellows and Faculty on over 150 COPC projects. Dr. Lewis is PI as part of the AMA Accelerating Change in Medical Education Consortium and PI for an approximately $2 million 5-year PCTE grant from the Health Resources and Services Administration - "Leading and Teaching in the Nation's Health Centers: The Primary Care Transformation Executive Fellowship," training providers in HSS and COPC.
She conducts community-based applied research focused on social determinants of health, patient safety, preventive medicine, technology-enhanced active learning and inter-professional education. She is a member of the Medicare Evidence Development and Coverage Advisory Committee providing clinical guidance to the CMS.
She graduated Phi Beta Kappa from Tufts University with a BA in Quantitative Economics and Certificate in Community Health. After working as a financial analyst she earned her DO degree from the Chicago College of Osteopathic Medicine and completed Internal Medicine training at the University of Chicago. A former Robert Wood Johnson Clinical Scholar, National Research Service Award recipient and UCLA STAR Fellow, she earned a PhD in health services from UCLA. She conducted independent research at UCLA and RAND prior to establishing a solo Internal Medicine practice in Jackson, Wyoming, joining ATSU in 2011.