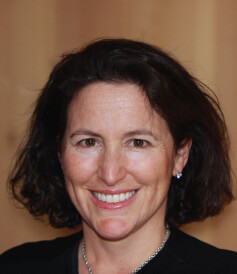 Joy H. Lewis, DO, PhD, FACP
Professor, Chair of ATSU-SOMA Department of Public Health,
Director of Public Health & Practice-Based Research
Director of DO/MPH Program
Director of ATSU-ATSU-SOMA Practice-Based Research Network
Email: jhlewis@atsu.edu
Joy H. Lewis, DO, PhD, FACP, has a background in quantitative economics and prior to medical school worked as a financial analyst at William Blair & Company. She is a graduate of the Chicago College of Osteopathic Medicine. During medical school she gained experience in health policy. She worked for the U.S. Senate Labor and Health Subcommittee of the Committee on Labor and Human Resources. She was a fellow with the Office of Minority Health, Department of Health and Human Services, and was an extern with the U.S. Justice Department, Office of the Surgeon General. Dr. Lewis completed her residency training in internal medicine at the University of Chicago. Following residency she was a Robert Wood Johnson Clinical Scholar at UCLA. Dr. Lewis followed this fellowship with the receipt of a National Research Service Award, a UCLA STAR Fellowship, and a PhD in health services from the UCLA School of Public Health. She is additionally certified by McMaster University to teach evidence-based clinical practice.
Dr. Lewis' research has been published in the New England Journal of Medicine, the Journal of General Internal Medicine and other peer reviewed publications.
Dr. Lewis initially joined ATSU-SOMA as adjunct faculty, and after working for two years on curriculum development, joined full-time working for the Departments of Public Health and Family and Community Medicine in 2011. Dr. Lewis conducts community-based applied research in her areas of interest including the social determinants of health, health literacy, patient safety, and preventive medicine.