History of the physician assistant profession
The physician assistant (PA) profession was developed to improve and expand healthcare in the mid-1960s, when physicians and educators recognized there was a shortage of primary care physicians.
To help remedy this, Eugene A. Stead Jr., MD, of the Duke University Medical Center, put together the first class of PAs in 1965. He selected four Navy Hospital Corpsmen who had received considerable medical training during their military service. Stead based the curriculum of the PA program on his knowledge of the fast-track training of doctors during World War II. The first PA class graduated from the Duke University PA program on Oct. 6, 1967.
The PA concept was lauded early on and gained federal acceptance and backing as early as the 1970s as a creative solution to physician shortages. The medical community helped support the new profession and spurred the setting of accreditation standards, establishment of a national certification process and standardized examination, and development.
CCPA and Community Health Centers
A.T. Still University's Central Coast Physician Assistant (ATSU's CCPA) program is affiliated with national Community Health Centers (CHCs) located throughout the United States. CHCs provide a broad range of primary and preventive care services to underserved communities. CHCs provide improved access to care while providing cost efficient care for patients in their communities. Students will be spending the majority of their clinical experience training in one of the community health centers. Learn more about CHCs.
Areas of Medicine for PAs
Physician assistants are found in all areas of medicine. PAs practice in family medicine, internal medicine, emergency medicine, pediatrics, obstetrics and gynecology, surgery and surgical specialties including orthopedics, psychiatry, and many other areas. Many PAs work in settings such as education, government, administration, and research.
Employment outlook
The PA profession is one of the fastest growing professions in the country. The U.S. Bureau of Labor Statistics projects that the PA profession will increase 31 percent from 2018 to 2028, significantly faster than the average for all occupations. AAPA suggests that three quarters of PAs receive multiple job offers upon graduation.
Employment opportunities:
ATSU alumni employment opportunities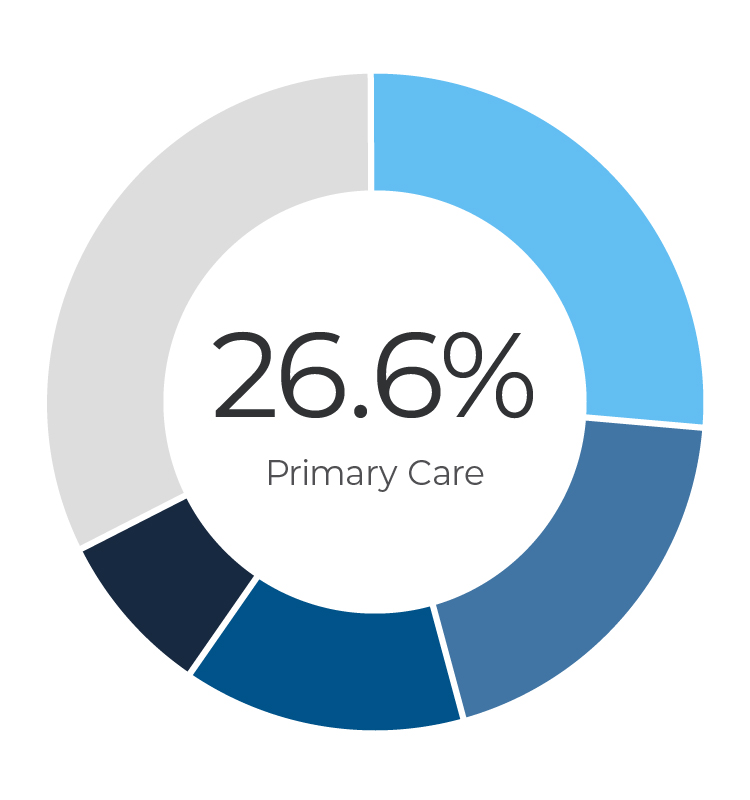 Primary Care - 26.6%
Surgical Subspecialties - 19.5%
Emergency Medicine - 13.8%
Internal Medicine Subspecialties - 7.6%
Other - 32.5%
Physician Assistant Professional Resources