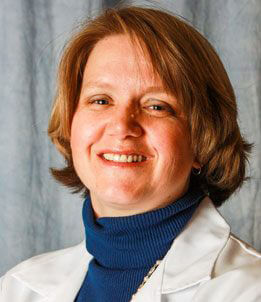 Susan Steffans, DO
Assistant Professor
Chair of Student Performance Committee
Email: ssteffans@atsu.edu
Susan Steffans, DO, received her bachelor's degree in exercise science from the University of Arizona in 1996. She then became a certified athletic trainer and worked with elderly patrons at a specialty health club in Tucson. While educating and mentoring student trainers, she discovered the rewards of teaching, and when she decided to pursue a career in medicine, she knew she wanted to be involved in patient and medical education.
In 2007, Dr. Steffans graduated from Midwestern University/Arizona College of Osteopathic Medicine. She completed an osteopathic internship at John C. Lincoln in Phoenix, and an osteopathic family practice residency at St. Petersburg General Hospital in St. Petersburg, Florida. Dr. Steffans served as the medical director at an underserved family health center in downtown Phoenix and is currently working part-time in an urgent care setting.
Dr. Steffans joined ATSU-SOMA in January 2014.