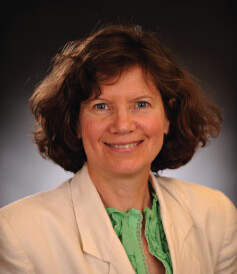 Deborah Heath, DO
Associate Dean for Curriculum Integration
Professor
OMM Diplomat
Email: dmheath@atsu.edu
Dr. Deborah Heath graduated from the Chicago College of Osteopathic Medicine in 1986 and received her certification in Osteopathic Medicine and Manipulation in 1994. She has served as a preceptor for several osteopathic schools throughout her career and has additionally served as visiting faculty for Western University and the Osteopathic Center for Children.
Dr. Heath has been actively involved in the Arizona Osteopathic Medical Association, receiving the President's award in 2003, and served as president for the '04-'05 term. She has also served on committees for the American Osteopathic Association and is a 2000 graduate of the Osteopathic Heritage Foundation's Health Policy Fellowship.
Along with teaching Osteopathic Principles and Practices at SOMA, Dr. Heath is also a contributing author for the publication, Foundations of Osteopathic Medicine.