Dear Dental Students,
I am honored to welcome and congratulate you for choosing A.T. Still University's Missouri School of Dentistry & Oral Health (ATSU-MOSDOH) for your professional education. Your experience at ATSU-MOSDOH will be premier in scope. Not only will you receive an outstanding educational experience but through your involvement in community service you will emerge as excellent leaders with a strong desire to serve in your respective communities.
This is an exciting but challenging time in your lives as you embark on a four-year pursuit that will culminate with you earning the highly respected dental degree. You have made an excellent career choice! Your dental degree and certificate in public health will distinguish you from your peers and will serve as a reminder of MOSDOH's commitment to graduate community leaders that will serve those in need.
Along your journey, you will be supported by experienced staff, faculty, and administrators who will take interest in your professional development and experiences. We know that as MOSDOH graduates, you will help to advance the dental profession through your contributions in dental practice, research and service.
We are proud to have you join the MOSDOH family. Best wishes to you during dental school.
Sincerely,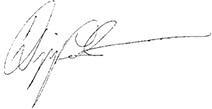 Dwight E. McLeod, DDS, MS
Dean, Missouri School of Dentistry & Oral Health