Interdisciplinary SERVICE LEARNING - MIssouri
Health Partners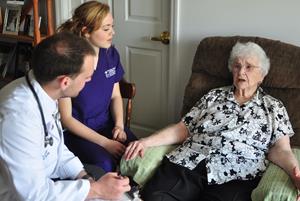 The Health Partners Program (HPP) offers students the opportunity to work with community elders and students from other disciplines to gather a health history, assess vital signs, plan and provide condition-specific education to patients in their home. Students will complete an orientation session in preparation for completing 3 patient visits. The program "patients" will be elder volunteers from the community.
HPP is designed to allow students to practice interviewing skills, learn about geriatric health issues and assessment resources, and establish a professional relationship with an elder for the purposes of developing knowledge, skills, and positive attitudes necessary for delivering high quality care to older adult patients. This program also incorporates information and activities that introduce students to interprofessional teamwork and patient safety strategies.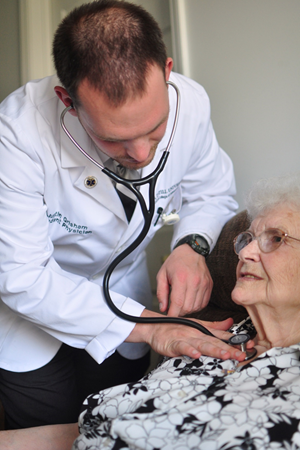 Teams consist of three students selected from the following programs:
Athletic Training
Communication Disorders
Dental (MOSDOH) (Starting 2015)
Exercise Science
Health Science
Nursing
Osteopathic Medicine
---
Collaborative Case Competition (CCC)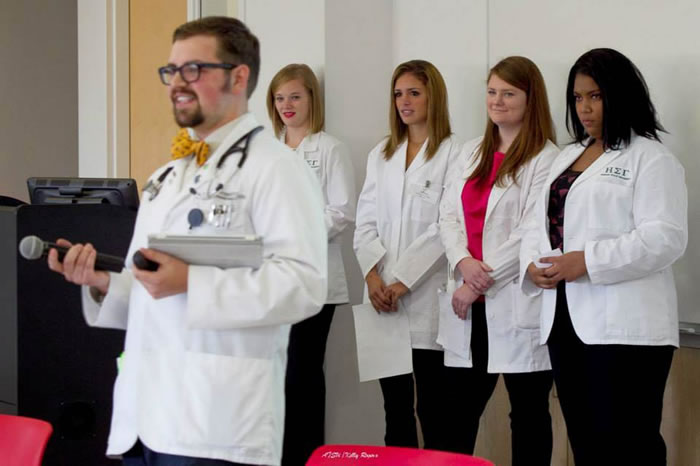 The initial idea for the case competition originated with ATSU's Student Council on Interprofessional Education (SCIPE), a grassroots student organization tasked with promoting communication and interaction among all health care professions. Members of SCIPE represented athletic training, audiology, dentistry, occupational therapy, osteopathic medicine, physical therapy, and physician assistants. By fostering direct communication among such a diverse group, SCIPE empowered students to create a unified voice capable of creating interprofessional experiences, communicating with school administration and leadership, and raising local and national awareness of interprofessional education and collaboration.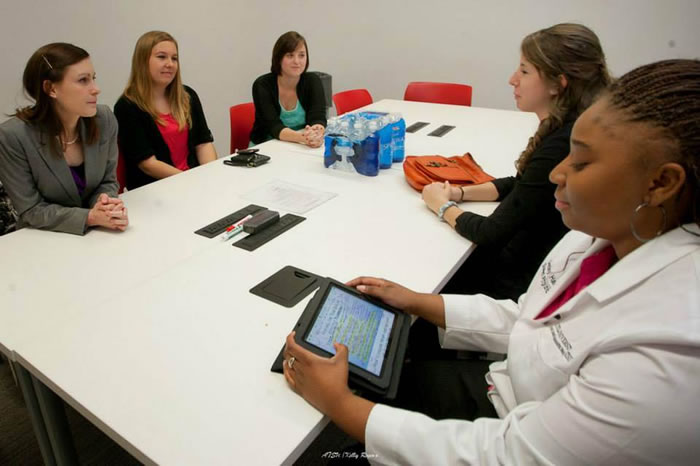 The program goals for the Collaborative Case Competition are to provide an interprofessional team experience for health professions students, focused on the Core Competencies for Interprofessional Collaborative Practice. Student teams will examine the life story and care of an individual and their family, and will develop an interprofessional team-based care plan to meet their needs.

Specific IPEC Collaborative Competencies Addressed:
Respect the unique cultures, values, roles/responsibilities, and expertise of other health professionals (VE4).
Engage diverse healthcare professionals who compliments one's own professional expertise, as well as associated resources, to develop strategies to meet specific patient care needs (RR3).
Communicate consistently the importance of teamwork in patient-centered and community-focused care (CC8).
Perform effectively on teams and in different team roles in a variety of settings (TT11).
Integrate core concepts of quality improvement and patient safety into plan for patient/family care (QI/PS).
---
If you are interested in participating in any of these service learning opportunities, or if you would like more information about Health Partners or the Collaborative Case Competition (CCC), please contact the Aging Studies Project at 660.626.2887.