Orthopedic Physical Therapy Residency
Orthopedic Physical Therapy Residency
Orthopedic Physical Therapy Residency Program
This residency program is a post-professional curriculum designed to elevate the clinical skills and knowledge from a general practitioner to that of a clinical specialist in orthopedic physical therapy. Upon completion of the residency program the resident will be prepared to take the Orthopedic Board Certification exam with the American Physical Therapy Association and practice patient-centered, evidence-based orthopedic physical therapy at the competence level of an orthopedic clinical specialist.
Read More
Program Mission
The mission of the A.T. Still University Orthopedic Physical Therapy Residency Program is to graduate advanced practitioners of orthopedic physical therapy. These graduates will be ready to demonstrate excellence in the clinical practice of orthopedics, participate in continuing education courses and train other practitioners who will provide services to their local and professional community. Residents completing the orthopedic residency will be prepared to take the Orthopedic Clinical Specialist Exam (OCS) given by the American Board of Physical Therapy Specialties. Graduates of the program will represent A.T. Still University's values, including devotion to lifelong learning and excellence in education with clinical practice.
Clinical Requirements:
Resident must be employed in an approved physical therapy clinical setting in Arizona with a wide variety of patients with orthopedic musculoskeletal conditions.
Resident must have an APTA orthopedic certified specialist provide 2.5 hours of one-on-one mentoring in patient care per week. Mentoring for each resident is an organized collaboration between the "site mentor" and core University faculty.
Curriculum Overview The curriculum includes online coursework, case studies, weekend continuing education courses and more. A panel of expert clinicians is available to consult with about patient care during the residency program. The resident will also shadow these expert clinicians as part of the clinical education experience.
Weekend Courses All weekend courses are open to physical therapists and provide CEU hours. Learn more about our continuing education courses.
Close
Orthopedic Physical Therapy Residency Faculty
Faculty

+

Cheri Hodges, PT, DPT, MAppSc, OCS, FAAOMPT
Director, Physical Therapy Orthopedic Residency Program


Read Bio

Close

Dr. Hodges is the program director of the physical therapy orthopedic residency program and is an associate professor of physical therapy for the residential program. Dr. Hodges received her entry level physical therapy degree from Northern Arizona University and continued on to the University of South Australia for her masters degree in manipulative therapy. From there she received her doctorate at A.T. Still University of Health Sciences. She has over 30 years of clinical experience in orthopedic physical therapist and has been teaching in the entry-level program at ATSU since 2008. Dr. Hodges' research interests are in the lumbo-pelvic region.

Cory Manton, PT, DPT, OCS, CSCS



Read Bio

Close

Dr. Manton is an assistant professor in physical therapy. Dr. Manton received his doctor of physical therapy degree from A.T. Still University School of Health Sciences in 2001. He holds a bachelor's degree from Arizona State University in exercise science. Dr. Manton has over 15 years of physical therapy experience in the outpatient orthopedic setting. His teaching areas include musculoskeletal conditions and therapeutic exercise. Dr. Manton's research interests include physical therapy management of patients with musculoskeletal conditions, and physical therapy education.

Tim Fearon, PT, DPT, FAAOMPT



Read Bio

Close

Timothy Fearon received his PT degree from The Ohio State University in 1978. He completed the Musculoskeletal Sequence graduate program at Northwestern University. He completed his Doctorate in Physical Therapy at Northern Arizona University. While doing extensive long term study with the Folsom Physical Therapy group he founded Phoenix Manual Therapy, which initially offered courses, based on the Nordic System of orthopaedic manual therapy. Phoenix Manual Therapy progressed to offering a long-term course frame for study of the Australian approach to orthopedic manual therapy and integration of Norwegian techniques. The course has been running over the last 23 years. He has participated as both a student and instructor through out those years. He earned his Full Fellowship status in the American Academy of Orthopedic Manual Therapy by the challenge process in 1999. He has been specializing in orthopedic manual therapy and spinal rehabilitation for the last 25 years. Dr. Fearon is currently adjunct faculty at A. T. Still University where he teaches manual therapy of the spine and extremities. He has been a guest instructor for NAU, Arizona School of Health Sciences, Langston University, and North Georgia College. He has taught manual therapy courses over the last 15 years, spoken at numerous meetings for the Arizona Physical Therapy Association, and for the APTA.

Jodi Young, PT, DPT, OCS, FAAOMPT



Read Bio

Close

Dr. Young is an associate professor of physical therapy. Dr. Young earned her doctor of physical therapy degree from the University of North Dakota, is a board-certified orthopaedic clinical specialist through the American Physical Therapy Association and is also a fellow of the American Academy of Orthopaedic Manual Physical Therapy. She is currently working towards a PhD through the University of Newcastle where she is researching healthcare utilization and patterns of care in patients with lower extremity injuries. Her primary teaching areas are in the musculoskeletal curriculum and differential diagnosis. She has over 11 years of clinical experience in outpatient orthopedic settings, with a special interest in the spine. She has presented at national conferences in the area of manual therapy and has been published in several different peer-reviewed journals. She joined the ATSU faculty in 2016.
Expert Clinicians

+

Chandrika Lotwala
PT, DPT



Read Bio

Close

Integration of manual therapy with total joint replacements.

Todd S. Ellenbecker
DPT, MS, SCS, OCS, CSCS, USPTA



Read Bio

Close

Shoulder rehabilitation, sports medicine and clinical research

Kathleen Petkovsky
PT, CHT



Read Bio

Close

Lauri Lazarus
PT



Read Bio

Close

Craniofacial therapy and temporomandibular joint disorders

Adrienne Parry
PT, DPT



Read Bio

Close

Craniofacial therapy and temporomandibular joint disorders

Tim Fearon
PT, DPT, FAAOMPT, Fearon and Roessler Physical Therapy



Read Bio

Close

Orthopedic manipulative therapy

Jimmy Chow
MD



Read Bio

Close

Computer-navigated total joint replacement surgery
Orthopedic Physical Therapy Residency Admissions
The
ATSU

Family and Culture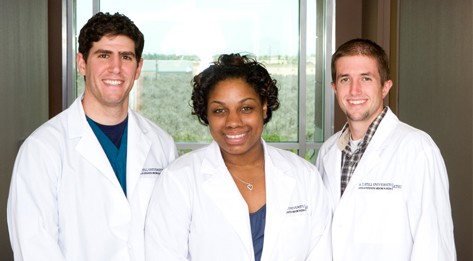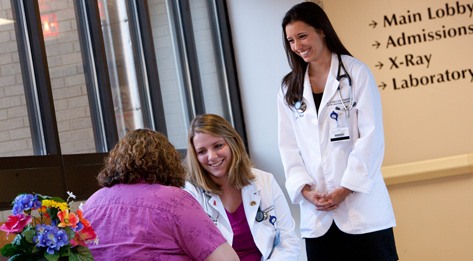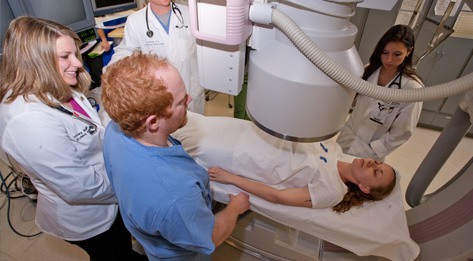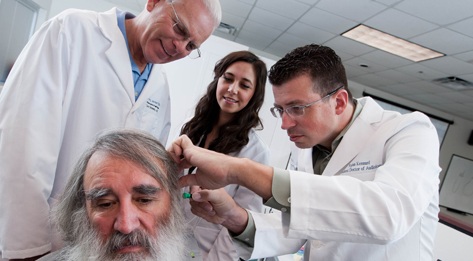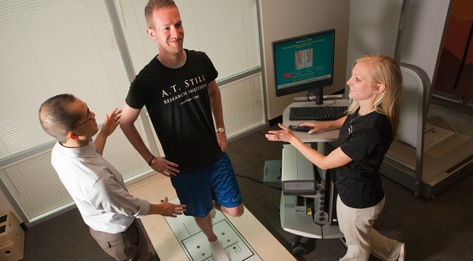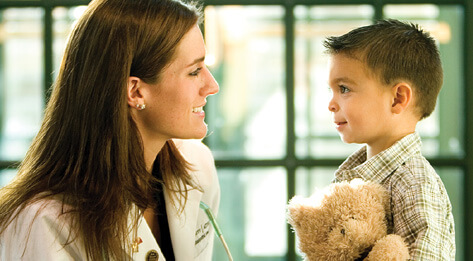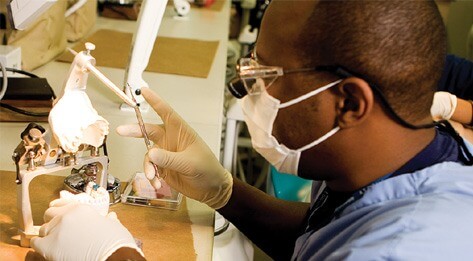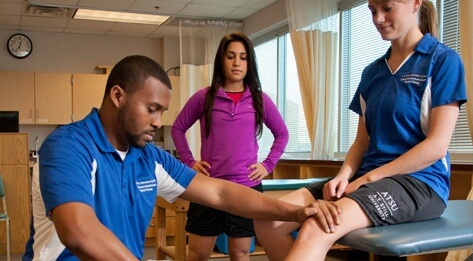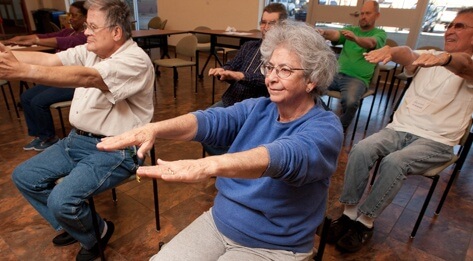 Orthopedic Physical Therapy Residency Curriculum Overview
The curriculum delivery is blended with online resources, directed learning activities, clinical mentoring, and laboratory practical course work. The program has been developed to accommodate the full time working individual who is currently seeing patients in an out patient clinical setting. The program is 12 months in duration, and will be delivered in eight learning modules.
Each module will include content from the "Orthopedic Physical Therapy Description of Specialty Practice" on examination, evaluation, diagnosis, prognosis, intervention, and treatment outcomes for common musculoskeletal conditions. Developing patient centered evidence-based practice will be the focus of each module.
Continuing education courses included in tuition
Skill development sessions with core residency faculty
Case study webinars on resident's patients
Clinical expert shadowing
Learn More