Student Affairs Arizona Campus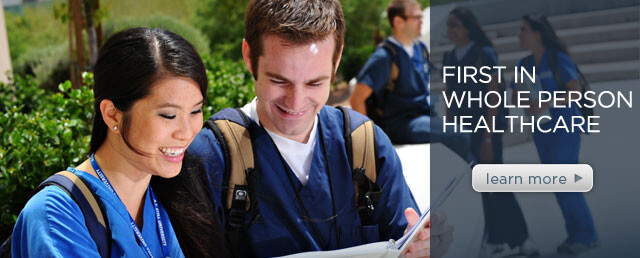 On The Arizona Campus
Student Affairs is structured to simplify students' lives by providing a single location for information and help with most student needs. The staff is available to answer questions and serve as a liaison between university personnel and academic departments. We are uniquely qualified to provide support for students pursuing professional and graduate degrees
Ombudsperson– Student Affairs provides ombudsperson services to all students. This service provides students with a student affairs staff member who can advise them confidentially in solving problems and conflict resolution. The ombudsperson facilitates communication between students and faculty/staff/administration and provides clarification on university policies. Submit a complaint online.
Mother's Nursing Suite

+

A.T. Still University (ATSU)-Arizona Campus

Building 5845, 2nd Floor, Institutional Advancement Suite



The nursing suite is designed for use by students and employees and their spouses/partners who are nursing mothers to provide privacy, comfort, convenience, and appropriate amenities for nursing their babies.



The suite is available Monday through Friday from 8:00 a.m.-5:00 p.m (closed on University holidays).
Life in Mesa, Arizona

+

The Arizona campus of ATSU is located in the east valley of the greater Phoenix area. Mesa, Arizona is Arizona's third largest city with a population of 440,000. Gilbert, Arizona closely borders the ATSU-Mesa campus with a population of over 240,000.



Mesa, Gilbert, and the surrounding communities offer several options for affordable student housing near the campus. Local K-12 schools for children are available in the public, charter, and private sectors. Mesa continues to rank as one of the country's safest cities based on population size. Gilbert's historic downtown area hosts numerous restaurants and activities.



Arizona, the Grand Canyon State, is home to several diverse ecosystems (yes, it really is a dry heat but the winter is spectacular). The desert climate is perfect for outdoor activities year-round. Students will enjoy hiking, biking, rock climbing, paddle boarding, boating, and more.



Arizona is home to over 6.9 million residents (July 31, 2016 census) with a diverse population including 22 unique American Indian tribal communities. Mesa's demographics include: 76.9% white, 17.8% Hispanic, 13.3% African American, 13% American Indian/Alaska Native, and 5.7% Asian.



The Phoenix metropolitan area is home to several sporting events including Suns and Mercury basketball, NASCAR, PGA golf, Cardinals football, professional rodeos, Diamondbacks baseball, and Coyotes hockey. Spring training brings a LOT of visitors to the Valley of the Sun to watch the Cubs, White Sox, Royals, and many more!



Getting to Mesa

The Phoenix metropolitan area is serviced by two commercial airports: Sky Harbor International airport and Mesa Gateway airport. The ATSU-Mesa campus is conveniently located just off the US-60 in the east valley. The light rail system services downtown Mesa, into Tempe, Sky Harbor airport, and downtown Phoenix.

Community Health Center
Waianae, Hawaii
As a leading provider of quality healthcare for area residents, Waianae Coast Comprehensive Health Center also provides community employment and health education. More than 80% of the staff are local residents, and many were trained at the affiliated Waianae Health Academy. Find out more.

From public health centers located in communities where services are needed most, to research and other leading edge whole person healthcare initiatives, you can create your own legacy by contributing to the specific cause that moves you most. Find out more.

Whole person healthcare takes an integrated approach that addresses body, mind and spirit as one. Students are encouraged to participate in wellness programs and study areas including nutrition and psychology to gain a more comprehensive understanding. Find out more.

Keep up with the latest developments in whole person healthcare at A.T. Still University with our complimentary newsletter and other publications. From scholarly inquiry and research to alumni activities and more. Sign up today.

Let your light shine at A.T. Still University. Combining leading-edge whole person healthcare with a commitment to serving those communities where needs are greatest, we provide students the opportunity to truly excel as doctors, dentists, healthcare providers and healthcare leaders.