Request Information Contact a Representative Apply Now Request a Tour
About : Director's Message : Faculty & Staff : Residents : Orthodontic Postgraduate Program : Application Process : Alumni : Contact Us : Gainful Employment Disclosure : Become a Patient : Orthodontic Emergencies
Faculty & Staff
Jae Hyun Park, DMD, MSD, MS, PhD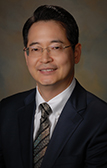 Program Director
Dr. Jae Hyun Park is the Professor and Program Director of the Postgraduate Orthodontic Program at the Arizona School of Dentistry & Oral Health. He is a Diplomate of and Examiner for the American Board of Orthodontics. Dr. Park has received several awards for scientific and clinical excellence including the Charley Schultz Award (1st Place Winner in the Scientific Category at the Orthodontic Resident Scholars Program) and the Joseph E. Johnson Award (1st Place Winner at the AAO Table Clinic Competition) from the AAO. He also serves as an editorial board member of several peer-reviewed orthodontic and dental journals including The Angle Orthodontist, Seminar in Orthodontics, and Journal of Clinical Orthodontics as wellas associate editor of World Federation of Orthodontists and Journal of Clinical Pediatric Dentistry. He was recently invited to be a guest editor of Seminars in Orthodontics.While working as a full-time faculty member since 2008, he has published more than 180 scientific and clinical articles in peer-reviewed orthodontic and dental journals including three cover pages in the AJO-DO, 2 books, and 15 book chapters. He lectures nationally and internationally and was recently nominated to represent the AAO at the 2018 ADA Annual Session where he will present a 3-hour lecture. Dr. Park is currently Editor-in-Chief of the Pacific Coast Society of Orthodontists (PCSO), Past President of the Arizona State Orthodontic Association, and Thesis Committee Co-Chair of Northern California Edward H. Angle Society of Orthodontists. He also works for NBDE Part II Ortho-Pediatric Dentistry/ADAT Test Construction Committee and CODA Site Visitor. Recently, he was also appointed to the 2021 Scientific Program Chair at the College of Diplomates of the American Board of Orthodontics (CDABO) annual meeting. In addition, he was recently appointed to replace Dr. Steven Dugoni as an American Board of Orthodontics (ABO) Director representing the PCSO. He will be the ABO President in 2024.
Dr. Park's curriculum vitae (PDF)
Michael Papademetriou, DMD, MS
Clinical Director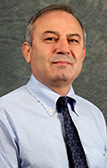 Dr. Papademetriou received his Bachelor degree in physiology from Southern Illinois University. He then attended Washington University School of Dental Medicine where he received his DMD degree. He graduated as one of the top students in his class and received several awards including membership in the Honorable Dental Society OKU. After graduation he accepted a position as a clinical instructor in fixed prosthodontics at the same University, where he taught in the clinic and was involved in research.
He was then accepted at the University of California in Los Angeles (UCLA) where he received his orthodontic specialization and a Masters in oral biology.
After graduation, Dr. Papademetriou returned to his home country of Cyprus where he practiced for 22 years. He established the Cyprus Orthodontic Society and served as the first president. In this capacity, he was his country's representative in the signing of the World Federation of Orthodontics (WFO) charter. He was involved with the European Orthodontic Society and over the years has attended many national and international orthodontic meetings and conferences. Dr. Papademetriou and his family relocated back to Phoenix in 2011, and he has been part of ASDOH as clinical director of the orthodontic program, sharing his extensive orthodontic experience and knowledge with the residents.
He is a member of the American Association of Orthodontists, PCSO, Arizona State Association, World Federation of Orthodontists, European Orthodontic Society, Cyprus Orthodontic Society, and American Cleft Palate Association.
Adjunct Faculty
Gary Brigham, DDS, MSD
Joseph R. Cohen, DDS
Andrew Forman, DDS, MS
Patricia Glick, DMD
John Grubb, DDS
David Hoffman, DMD, DHSc
Seuss Kassisieh, DDS, MS
Alyssa Levin, DDS, MS
Clark L. Jones, DDS, MSD
Dawn Pruzansky, DMD
Myron Guymon, DDS
Treven Rollins, DMD
Barnett Rothstein, DMD, MS
Cliff Running, DDS, MS
Philip Santucci, DDS, MS
Thomas Shipley, DMD, MS
Richard Sparks, DDS, MS
Front Desk Team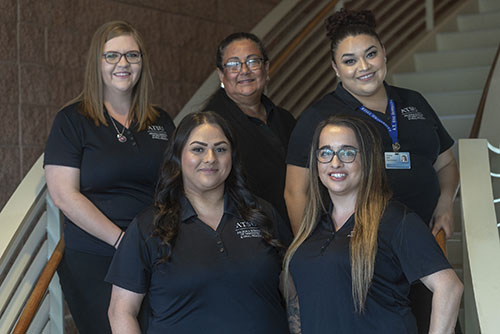 Wendy Hoefs
Zoe Sevilla
Vivianna Gonzalez
Linda Robles
Stephanie Burch
Yvonne Vela
Clinical Team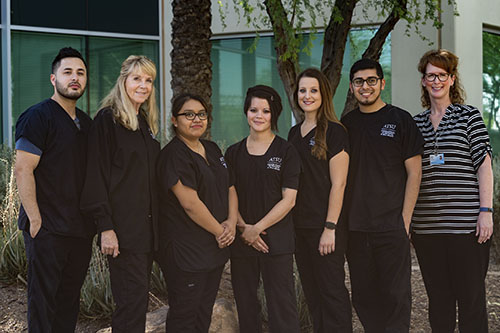 Meliza Jackson, Lead Dental Assistant
Hector Duarte, Orthodontic Assistant
Robin Boshaw, Orthodontic Assistant
Anthony Quatela, Orthodontic Assistant
Sage Williams, Orthodontic Assistant
Gabriela Durazo, Orthodontic Assistant
Jenifer Vetter, MAEd, Clinic Manager