Postgraduate Certificate in Psychiatry and Behavioral Health Online
Postgraduate Certificate in Psychiatry and Behavioral Health Online
Postgraduate Certificate in Psychiatry and Behavioral Health Online
Psychiatry and Behavioral Health Post Professional Program for PAs
A.T. Still University's (ATSU) Postgraduate Certificate in Psychiatry and Behavioral Health was built by PAs… for PAs, and was designed to meet the needs of practicing PAs in their delivery of integrated healthcare. This post-professional certificate, available only to licensed PAs, advances the practice of PAs while meeting the needs of the underserved, which account for 30 percent of clinical patients seen in primary care settings, and who have a psychiatric diagnosis.
PAs will gain the knowledge to recognize, care for and manage psychiatric problems, and increase their capacity to identify treatment options. The Postgraduate Certificate in Psychiatry and Behavioral Health is offered through ATSU's Arizona School of Health Sciences (ATSU-ASHS). It is designed to be completed in approximately 12-24 months. However, may be completed in as few as six months, depending on previous in-field experience.
Read More
ATSU-ASHS' competency-based, self-paced program supports practicing PAs and provides them the value-added benefit of earning a Category 1 CME credit (150 hours) in addition to earning their certificate.(see disclaimer)*
This graduate certificate program is part of one of the most preeminent PA programs in the country, supported by world-class PA leaders. Offered 100 percent online, the certificate is designed around NCCPA's CAQ in Psychiatry for PAs.(see disclaimer)**
Understanding psychiatric needs can be essential to delivering effective healthcare. The certificate is comprised of the following psychiatry and behavioral health competencies:
Foundations of Psychiatric Practice
Mood Disorders
Anxiety and Trauma/Stress Disorders
Sleep-Wake Disorders
Schizophrenia Spectrum and Psychotic Disorders
Personality Disorders
Obsessive-Compulsive and Related Disorders
Substance Use Disorders
Sexual Disorders
Delirium, Dementia, and Cognitive Disorders
Eating and Feeding Disorders
Neurodevelopmental Disorders
Somatic Symptoms Disorders
Gender Dysphoria
Dissociative Disorders
Close
Related Videos
About The Program
Advance your PA career and bring superior primary care to your practice, community, and health center organization with a Postgraduate Certificate in Psychiatry and Behavioral Health from ATSU-ASHS.
» Learn at your own pace and complete your PBH certificate in 12-24 months. Or, in as little as 6 months.
» Learn Diagnostic and Statistical Manual of Mental Disorders, Fifth Edition (DSM-5®) standard diagnostic and classification criteria, disease prevalence and course, in addition to psychiatric assessment and monitoring tools.
» Gain the knowledge needed for the NCCPA's CAQ in Psychiatry exam.(see disclaimer)**
» Become a member of the Neuroscience Education Institute.
» Benefit from the expertise of ATSU's world-class, subject-matter experts.
A.T. Still University of Health Sciences serves as a learning-centered university dedicated to preparing highly competent professionals through innovative academic programs with a commitment to continue its osteopathic heritage and focus on whole person healthcare, scholarship, community health, interprofessional education, diversity, and underserved populations.
For questions specific to the CME program, contact Courtney McGauley, MPA (cmcgauley@atsu.edu).
Accreditation

+

A.T. Still University is accredited by the Higher Learning Commission,

230 S. LaSalle Street; Suite 7-500
Chicago, IL 60604

Phone: 800.621.7440
Fax: 312.263.7492

Email: info@hlcommission.org

Degree-granting authority for ASHS has been given by the Arizona State Board for Private Postsecondary Education, 1400 West Washington Rd., Room 260, Phoenix, AZ 85007. Phone 602.542.5709.
Career Advancement

+

Potential advanced career outcomes for graduates who hold the psychiatry and behavioral health certificate include:

PA with a clinical focus who can now provide care for clinical patients seen in Primary Care who have a psychiatric diagnosis.
Disclaimers

+

* This program is not yet approved for CME credit. Conference organizers plan to request 150 AAPA Category 1 CME credits from the Physician Assistant Review Panel. Total number of approved credits yet to be determined.

** The intent of this certificate is to position students to pursue the NCCPA CAQ in Psychiatry credential While this program does provide the required 150 Category 1 CME hours, program completion does not in any way guarantee successful completion of the CAQ written exam or provide for additional requirements of the CAQ credential as described by the NCCPA. For more information about the NCCPA CAQ, please visit: https://www.nccpa.net/specialty-caqs

*** This program has been reviewed and is approved for a maximum of 2.00 hours of AAPA Category 1 CME credit by the Physician Assistant Review Panel. Approval is valid for one year from the issue date of 05/16/2016. Participants may submit the post-test at any time during that period. This program was planned in accordance with AAPA's CME Standards for Enduring Material Programs and for Commercial Support of Enduring Material Programs.
Related

Postgraduate Certificate in Psychiatry and Behavioral Health Online Degree

Programs
Postgraduate Certificate in Psychiatry and Behavioral Health Online Faculty
ATSU offers a variety of preeminent PA-specific programs with world-class leadership. The Dean of ATSU-ASHS serves as PA Editor-in-Chief of the Clinician Reviews. He also is former President of the Veteran Caucus of the AAPA, and served as former Senior Vice-President for the NCCPA Foundation. The PA Studies Department Chair has over 30 years of experience in PA and medical education, having served as as Director and Chair of the ATSU Department of PA Studies and the Founding Vice Dean of the ATSU School of Osteopathic Medicine. Prior to joining ATSU, he served as Chair of the St. Francis PA Program. He has authored over 50 publications (book chapters, editorships, referred journal articles), and serves on a variety of hospital and congressional advisory boards. In addition he has held a number of leadership positions in both state and national organizations, and has received multiple awards for his contributions to US healthcare and the PA profession. Other Department faculty are also active in local, state and national associations, and have a reputation for excellence in scholarship and service.
Postgraduate Certificate in Psychiatry and Behavioral Health Online Degree Admissions
ATSU's Postgraduate Certificate in Psychiatry and Behavioral Health will admit professionals who are practicing PAs with at least one year of clinical experience.
The
ATSU

Family and Culture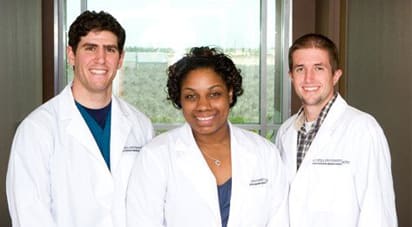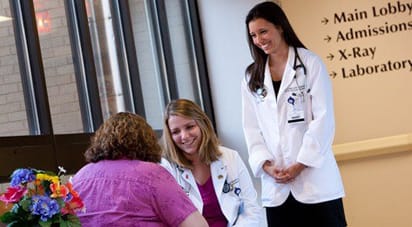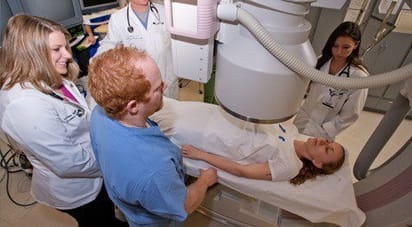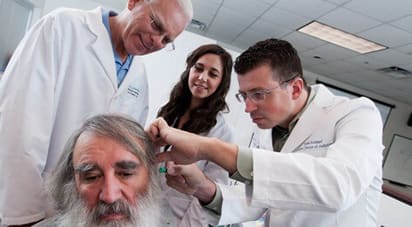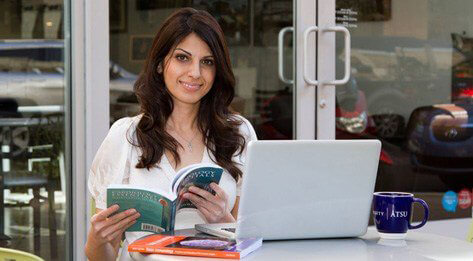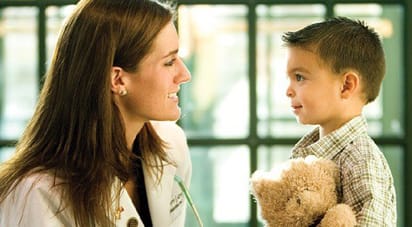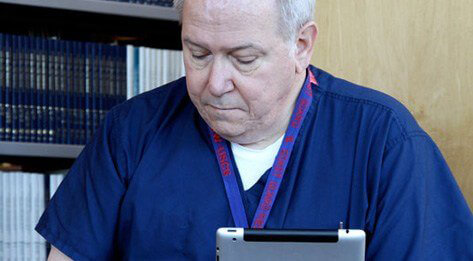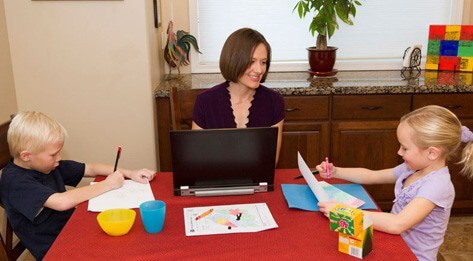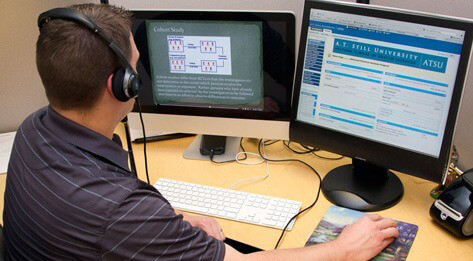 Postgraduate Certificate in Psychiatry and Behavioral Health Online Curriculum Overview
This curriculum consists of one introductory module followed by 15 self-paced clinical competency modules. Students must take all 16 modules to obtain the Certificate in Psychiatry & Behavioral Health. Modules may also be taken "a la carte," however, PBHC7000 Introduction and PBHC7010 Foundations of Psychiatric Practice must be taken by all students (certificate-seeking or otherwise) prior to taking any other module(s). No tuition is charged for PBHC7000 Introduction.

Competency modules require the completion of self-directed learning activities, successful completion of multiple-choice formative assessments, and completion of a case-based final assessment. One comprehensive, case-based final assessment must be successfully completed for each competency module (exceptions: Introduction and Foundations of Psychiatric Practice), and requires the student to provide short-answers, evidence-based rationale, and student video submission (eg. video (MP4) of student providing patient education).
Each competency module covers the biomedical principles, evaluation, diagnosis, pharmacotherapy and management, and ethical/ legal implications of each of the following disorder groups:
Learn More