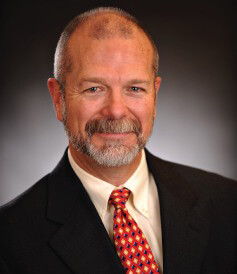 Gary Cloud, PhD, MBA
Vice President University Partnerships
Phone Number: 480.219.6016
Email: gcloud@atsu.edu
Dr. Gary L. Cloud has made great contributions to the developing strategies, programs, resources and systems that continue to advance ATSU and SOMA toward meeting their collective mission. Dr. Cloud initiated efforts to design and establish a new 'community-health-center- partnered college of Osteopathic Medicine' that is now the School of Osteopathic Medicine in Arizona. He then oversaw the construction of the Mesa campus and the surrounding Health and Technology Park that houses the Arizona School of Dental Health Community Clinic and one of the valley's newest Y.M.C.A.s, and is rapidly adding new buildings to accommodate facilities that will continue to push health services for underserved communities in a positive direction.
Dr. Cloud is also very involved in the creation of a National Center for American Indian Health Profession, whose vision is to establish healthy Indian communities sustained by American Indian healthcare leaders. This idea is echoed throughout the SOMA D.O. program because of Dr. Cloud's intent to establish a Community Health Campus anchoring 'health professions pipeline strategy' referred to as Hometown Partnerships for Health. The belief being that each and every community possesses its own unique and diverse dynamic, and there is no other individual more qualified to serve the healthcare needs of that community than an individual from that same community.
Dr. Cloud's interest is in serving the underserved across America by integrating this idea fully into the SOMA D.O. program, and discovering new resources that will assist this vision. He is currently a member of the National Association of Community Health Center's Community Health Corps (an AmeriCorps program), Steering Committee Strategic Planning Work-Group and sits on the executive board of Clinica Adelante Community Health Centers of Arizona.