In the News
May 2, 2013 - Published by ATSU's iconnect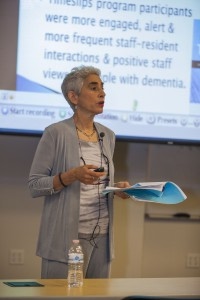 A.T. Still University's Aging Studies Project hosted their 9th Annual Lecture on Aging event on April 12.
Dr. Andrea Sherman was this year's keynote speaker, and enlightened both a Kirksville, MO, and Mesa, AZ, audience. Nearly 200 faculty, staff, students, and community members attended. Seniors from a Mesa community center showcased some of their own art prior to the lecture.
---
February 18, 2013 - Published by ATSU's iconnect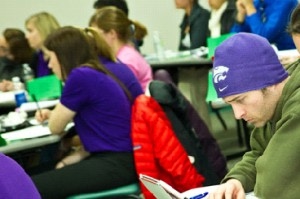 As of January 24, the Interprofessional House Calls (IPHC) 2013 cohort was launched, bringing the number of IPHC participants since 2002 to 876 individuals and 292 teams. "The IPHC orientation session introduces participating students to important concepts in patient safety and the new national interprofessional core competencies," said Trish Sexton, DHEd, associate dean for curriculum at A.T. Still University's Kirksville College of Medicine (ATSU-KCOM).
---
January 9, 2013 - Published by ATSU's iconnect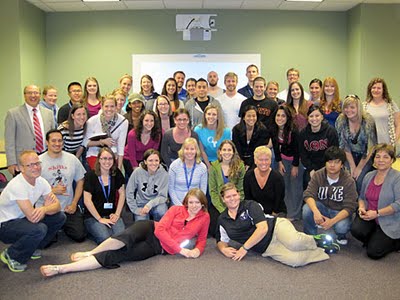 A.T. Still University (ATSU) students from the Arizona campus in the physical therapy, occupational therapy, audiology and athletic training programs began the 2013 ATSU Still Standing Fall Prevention Outreach on Wednesday, January 9.
The outreach will be conducted through March at 21 sites in Phoenix, Mesa, Fountain Hills, Sun City, and Tempe.
---
December 11, 2012 - Published by atsu's iconnect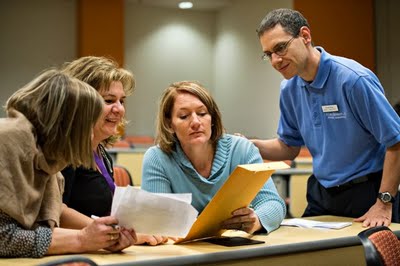 A.T. Stil University (ATSU) faculty and staff hosted the University's inaugural Interprofessional Education (IPE) Collaborative Case Competition in early December.
The Collaborative Case Competition was designed to give professional healthcare students an interprofessional teamwork experience and to gain insight into the collaborative practice competencies
---
May 17, 2012 - published by atsu's iconnect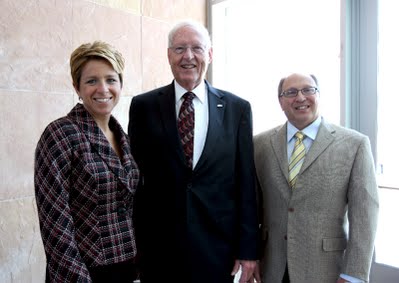 The Greater Valley Area Health Education Center is funding a $25,000 grant in support of the interdisciplinary community outreach activities conducted by ATSU's Aging Studies Project on the Arizona campus. This is the first major grant received by the University's Aging Studies Project.
ATSU's Aging Studies Project is a university-wide program with a mandate for community outreach to elders and service agencies.
---