History of the Project

The ATSU Aging Studies Project (ASP) has been in existence since 2003, when the Board of ATSU accepted a Report from a University Task Force on Aging that recommended the creation of such an initiative. It was intended to be a catalyst for the ATSU response to the aging of America.
The initial structure established a Chairman and Committee on Aging at each campus with an overall Chairperson. That structure was changed in the sixth year of the ASP when the increasing volume of activities necessitated the appointment of a part-time Campus Director of Aging Programs at each Campus. Two faculty members, who had served as Chairpersons of the Campus Committees on Aging, were appointed to these positions: Prof. Elton Bordenave for the Mesa Campus and Dr. Janet Head for the Kirksville Campus. In subsequent years two part-time staff associates were hired as campus coordinators of aging programs, to assist the Director on each Campus.
An ASP Management Team was established from the outset, which reports to the President on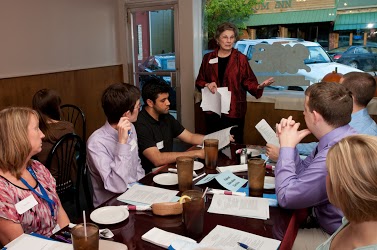 policy matters and to Dr. John Heard on financial matters. In 2014, the ASP began reporting to Dr. Norman Gevitz, the Vice President of Academic Affairs. The ASP is currently composed of Dr. Michael Creedon, ASP Project Chairman; Dr. Head and Professor Bordenave, and Dr. John Heard, Vice President for Research, Grants and Information Systems. Dr. Jeff Alexander and Dr. Rick Fleschner, appointed as Chairs of the Campus Committees on Aging, joined the Management Team in 2012. The Staff Associates/Campus Coordinators also attend Team Meetings (which occur on a monthly basis by videoconference) to review past activities and plan future developments.
These leadership and structural developments have been necessitated by the growing activity level in the field of aging studies on each campus.