Interdisciplinary SERVICE LEARNING - Arizona
Still Standing Falls Prevention Outreach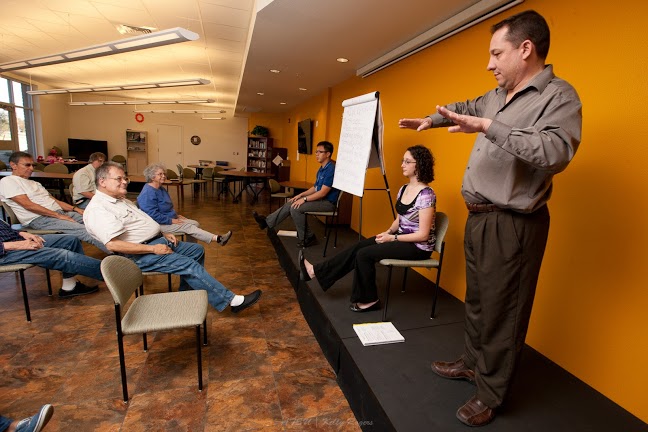 The Still Standing Falls Prevention Outreach Program presented by ATSU students in Phoenix and Mesa at Senior Centers and other locations has now trained more than 1,500 community-based elders. Through this program, ATSU students deliver an evidence-based, nationally recognized program, "A Matter of Balance: Managing Concerns about Falls", to help educate elders and elder care staff on strategies for remaining safe and independent.
Click here to view the Still Standing Fall Prevention Outreach schedule
---
Heart Failure Project
The Heart Failure Project in Mesa gives ATSU students the opportunity to learn about team based care and the challenges that face older adults with chronic conditions. The focus of the project is to educate patients with a primary diagnosis of congestive heart failure on the recommended dietary and nutritional guidelines. The project is collaboration between the ATSU Aging Studies Project, Banner Heart Hospital in Mesa and East Valley Adult Resources-Assistance for Independent Living.
---
If interested in participating in one or all of these opportunities, please contact the Director of the ATSU Aging Studies Project or a member of the Arizona Campus Advisory Committee