Request Information Contact a Representative Apply Now Request a Tour
Orthodontics home : Director's Message : Curriculum : Faculty & Staff : Residents : Admission Requirements : Tuition and Expenses : Financial Assistance : Accreditation : Gainful Employment Disclosure : Services for Patients
Faculty & Staff
Dr. Jae Hyun Park, D.M.D., M.S.D., M.S., Ph.D.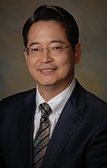 Program Director of the Post Graduate Orthodontic Program
Dr. Jae Hyun Park is the Program Director of the Arizona School of Dentistry & Oral Health's Post Graduate Orthodontic Program and Associate Professor. He is a highly regarded leader in the field of dental education, an outstanding professional with a wealth of practical experience in dental practice and has a strong commitment to clinical education, patient care, and research. Dr. Park received his undergraduate education from Seoul National University where he graduated with honors. He went on to earn his D.M.D., M.S.D., and Ph.D. degrees from the dental school at Kyung Hee University, one of the most prestigious schools in South Korea. He also completed his Master of Public Health studies at the Graduate School of Public Health at Seoul National University. Dr. Park gained "hands-on" experience during his almost 10 years of service as a general dentist and orthodontist in Korea. He has extensive experience as an orthodontist. While maintaining his practice, he also served as an assistant professor at the Graduate School of Dentistry at Kyung Hee University and was recently appointed to conduct research as an international scholar with the school. After moving to the States, Dr. Park earned his Master of Science degree from the Graduate School of Arts and Science at New York University, College of Dentistry (NYUCD). He also completed the Post Graduate Orthodontic Program at NYUCD. While at NYUCD, Dr. Park received the Dean's Award, the Master of Science Resident Research Award, and the Post Graduate Resident Research Award. Some of his research was submitted for a patent by New York University. Dr. Park also worked as an orthodontic teaching fellow and member of the undergraduate clinical orthodontic faculty at NYUCD. He represented the school at the 2006 American Association of Orthodontists (AAO) annual session where he competed against 47 other orthodontic representatives, winning 1st place in the Orthodontic Resident Scholars Program. Dr. Park has published numerous scientific and clinical articles. He has been recognized by Marquis Who's Who, American Biographical Institute (ABI), and the International Biographical Center (IBC) of Cambridge.
Dr. Park's curriculum vitae (PDF)
Dr. Michael Papademetriou, DMD, MS
Clinical Director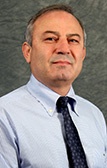 Dr. Papademetriou received his Bachelor degree in physiology from Southern Illinois University. He then attended Washington University School of Dental Medicine where he received his DMD degree. He graduated as one of the top students in his class and received several awards including membership in the Honorable Dental Society OKU. After graduation he accepted a position as a clinical instructor in fixed prosthodontics at the same University, where he taught in the clinic and was involved in research.
He was then accepted at the University of California in Los Angeles (UCLA) where he received his orthodontic specialization and a Masters in oral biology.
After graduation, Dr. Papademetriou returned to his home country of Cyprus where he practiced for 22 years. He established the Cyprus Orthodontic Society and served as the first president. In this capacity, he was his country's representative in the signing of the World Federation of Orthodontics (WFO) charter. He was involved with the European Orthodontic Society and over the years has attended many national and international orthodontic meetings and conferences. Dr. Papademetriou and his family relocated back to Phoenix in 2011, and he has been part of ASDOH as clinical director of the orthodontic program, sharing his extensive orthodontic experience and knowledge with the residents.
He is a member of the American Association of Orthodontists, PCSO, Arizona State Association, World Federation of Orthodontists, European Orthodontic Society, Cyprus Orthodontic Society, and American Cleft Palate Association.
Adjunct Faculty
Dr. Albert Carlotti
Dr. Rich Cohen
Dr. Blair Feldman
Dr. Andrew Forman
Dr. Patricia Glick
Dr. Bruce Goldstein
Dr. John Grubb
Dr. Seuss Kassisieh
Dr. Alyssa Levin
Dr. Howell Lewis
Dr. Marco Pinto
Dr. Treven Rollins
Dr. Barnett Rothstein
Dr. Cliff Running
Dr. Phillip Santucci
Dr. John Sebanc
Dr. Thomas Shipley
Dr. Ken Snyder
Dr. Richard Sparks
Non-Clinical Adjunt Faculty
Dr. Phil Fernandez
Dr. Jim Seward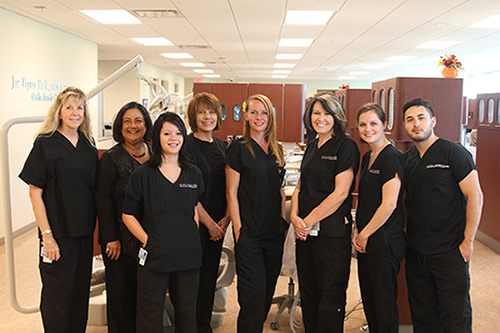 ---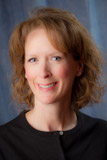 Jenifer Vetter, CDA, CPFDA
Administrator, Postgraduate Orthodontic Program
480.248.8115
jvetter@atsu.edu