Volunteer Opportunities - Missouri
Service Saturdays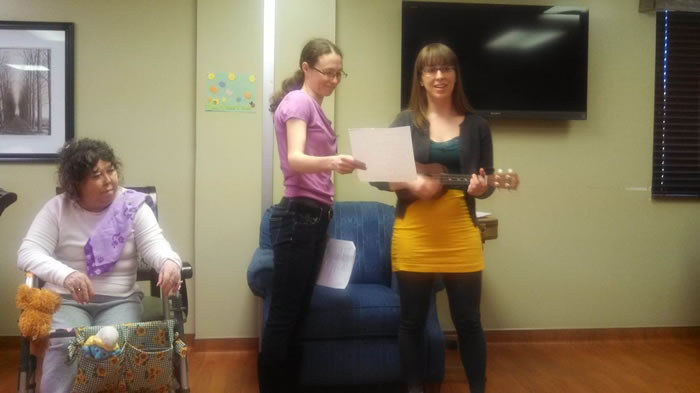 Service Saturdays are volunteer opportunities for ATSU students to go out into the community and meet with elders to discuss various health topics or simply enjoy their company. Service Saturdays occur during one Saturday each month and take place at two assisted living centers in Kirksville: St. Andrews Apartments and the Twin Pines Special Care Unit. There are four to five visits each semester, and all of the visits are organized by ATSU students in collaboration with the Aging Studies Project.
In the past, students have hosted an arts and crafts show, a healthy eating workshop, a national monument trivia event. and given musical performances and poetry readings. After the presentations have concluded, ATSU students spend time talking with the elders and answering any questions they may have.

"Overall I think it was very well organized! As a student it was nice to be able to just show up, so the organization was much appreciated! I was really impressed with how well everyone in the Aging Studies department worked together and hosted such a nice event--having the faculty there reflects how committed a department Aging Studies is. Thanks for donating your weekend time!"
- Whitney Rolling, OMS II
---
Pathways
Pathways is a health coaching program that encourages patients to take charge of their own health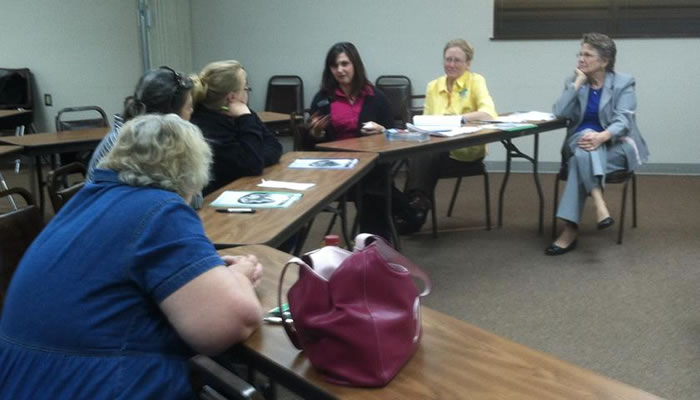 and work towards making better lifestyle choices. Patients are referred to the Pathways program by physicians in the community, and then the patients are contacted and invited to participate in various events hosted by the Aging Studies Project. A.T. Still University and Truman State University students are trained to provide educational sessions. Student training includes information about sodium/fluid intake, fats and cholesterol, grocery shopping and cooking. Pathways classes are designed for people with CHF, COPD, obesity, and diabetes, but are available to anyone who is referred by their physician.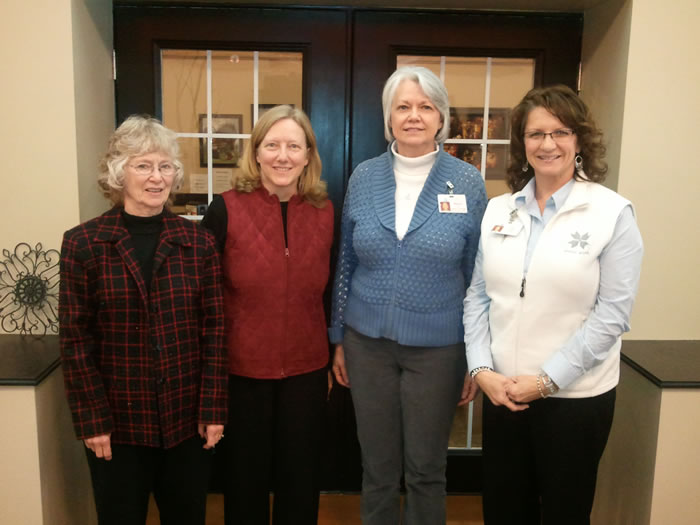 Upon discharge from Northeast Regional Medical Center, patients also receive a free two-month membership to the Health and Fitness Center, where they receive individualized support from Truman State University exercise science students and exercise specialists from the Northeast Regional Medical Center.
Pathways is sponsored by the ATSU Aging Studies Project, ATSU-KCOM AHEC, Northeast Regional Medical Center, Truman State University, and the Missouri Regional Arthritis Centers.
"In November 2011, I had knee replacement surgery. I have COPD and it was not well-controlled then. I had some bad spells with my lungs after the surgery and my medicine was changed. I came home on the fourth day. I had physical therapy while in the hospital. Two days after I came home, I had to go to the Emergency Room and ended up in ICU. I had a bad coughing spell and went into cardiac arrest. I had to have CPR, was on a ventilator from Tuesday until Sunday, and in the hospital for about another week.
When I came home, I got a coupon for two months free at the Health & Fitness Center. At this time, my COPD was better controlled with new medicine. When I started going to the Health & Fitness Center, my walking was not stable, I was weak and got tired easy. I started going about every day to walk and use the exercise equipment and slowly got my strength back. It has helped me so much. My appetite is better and I have gained some weight. The staff at the Health & Fitness Center are very good to me and help me by taking my heart rate and monitoring me. I now walk three times a week and plan to keep this up. It is not expensive and I feel I wouldn't have come this far without it."
- Previous Pathways Patient
---
If you are interested in participating in any of these volunteer opportunities, or if you would like more information about Service Saturdays or Pathways, please contact the Aging Studies Project at 660.626.2887 or email jpearson@atsu.edu.