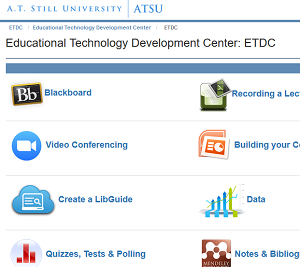 New ETDC Web Site
The Educational Technology Development Center has launched its new web site. On it, faculty can explore new technologies and book recording sessions with our ETDC librarian. Check it out at http://guides.atsu.edu/ETDC. 
On January 19, the library officially merged the AZ and MO campus versions of the online search tool, Still OneSearch, a culmination of 4 years work to merge the library collections..  This means that both campuses have access to all the same resources as the other.  Most users will see no differences.  The following graphic illustrates the changes that have been made to the library's main page.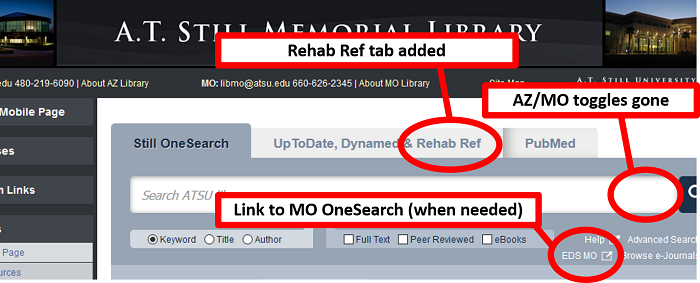 The search box radial button to select between the Arizona or Missouri campus has been eliminated.

A link to the Missouri campus for those Missouri users who have saved data (saved citations, etc) in their EBSCO Still OneSearch accounts has been temporarily provided. Missouri campus users will need to create a new OneSearch account on our new OneSearch portal and migrate their saved citations (emails will go out to those who are affected)
A link to Rehabilitation Reference Center (a point of care tool for Rehab professionals) has been added to the UpToDate & DynaMedPlus tab for Point of Care research.
New P.T. Book Collection / New First Aid USMLE collection
New Exam Prep / Case Files / Clerkship Resources
| | | |
| --- | --- | --- |
| Case Files Collection delivers close to 1,175 real-life cases spanning the basic biomedical sciences and clinical medicine. | Our First Aid Collection contains NBDE, clerkship and board prep in several subjects. Our USMLE review resources are here. | Blueprints / Clerkship Collectioncontains several resources for subject rotations including Blueprints, Step-Up and Shelf-Life series. Included subjects are Family Medicine, OB/GYN, Pediatrics, Internal Medicine, Psychiatry, and Surgery. |
| | | |
Top 10 Searches in Popular Library Resources
As we come to the close of the school year in 2016, here are some of the top searches in some of our more popular resources...
U.S. DynaMed Plus® Searches
A.T. Still UpToDate® Searches
Still OneSearch Searches 2015

Hypertension
COPD
Pneumonia
UTI
Diabetes
Gout
Atrial fibrillation
Asthma
Pancreatitis
Stroke

Source: http://tinyurl.com/gqk38tt

Tinea Infections
Cellulitis
Sinusitis
Hypertension
Tonsilophayngitis
Conjuctivitis
Abnormal liver function tests
Systolic Dysfunction
Diabetic ketoacidosis
Community acquired pneumonia

Source: UpToDate

bates
costanzo
sanford guide
scholarly writing
health belief model
evidence based practice
telemedicine
foundations of osteopathic medicine
crossfit
sports biomechanics

Source: Google Analytics
The Zika Virus has been in the news lately for causing pregnancy deformations in Brazil and other tropical American countries. Recent reports place the virus withing the United States. Below are summary pages from our top medical resources.
Resource Pages
Free Zika Virus Resources Gathered by the NLM
CDC Zika Virus Page
Results of Still OneSearch search
Ovid Zika Resource Page
Overview Articles
Overview article from New England Journal of Medicine
Travel Medicine and Infectious Disease Article
Overview article from Lancet
Point of Care Reviews
UpToDate Review
Dynamed Plus Review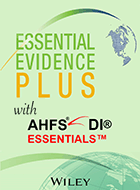 Essential Evidence Plus (with Daily POEMs) is back!
Essential Evidence Plus (EE+) is a powerful, comprehensive clinical decision support system that integrates information on 9,000 diagnoses into healthcare professionals' clinical workflows. EE+ offers Daily POEM ("Patient-Oriented Evidence that Matters") alerts [info on signing up here] and POEM of the Week Podcasts. AHFS DI Essentials, a drug monograph service, is also included.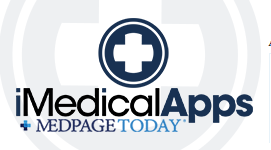 iMedicalApps has come up with a Best of Medical Apps List for 2015. Some included were:
ACEP Toxicology Section Antidote App
ResearchKit Apps
Critical Appraisal Skills Program (CASP)
Bard VR
Quick ICD 10 and DxCodeMapper
Health IQ by the CDC
MyCarolinas Tracker

PsychiatryOnline.org (POL) offers the most comprehensive online access to psychiatric textbooks, journals, and professional development tools. This all-in-one virtual library provides psychiatrists and mental health professionals with key resources for diagnosis, treatment, research, and professional development. Included are:
The DSM V library (DSM-5, DSM-5 Handbook of Differential Diagnosis, DSM-5 Clinical Cases)
4 leading APA journals (American Journal of Psychiatry, Psychiatric Services, 
Journal of Neuropsychiatry and Clinical 

Neurosciences

, and
Psychiatric News )
Several 

Phychiatry

 texts 

The American Psychiatric Publishing Textbook of Psychiatry

Gabbard's

 Treatments of Psychiatric Disorders
The American Psychiatric Publishing Textbook of Geriatric Psychiatry, 5th Edition

Dulcan's

 Textbook of Child & Adolescent 

Psychiatry
Occupational Therapy Health Library by LWW

The Health Library for Occupational Therapy by LWW contains 11 core texts, over 40 videos, supplementary documents and over 700 review questions tailored for the OT program. The titles available in this collection will include top titles including Schell, Willard & Spackman's Occupational Therapy 12e, OccupationalTherapy for Physical Dysfunction 11e by Radomski and Conditions in Occupational Therapy 4e by Atchison.
Browzine for the Web
Browzine for the Web (AZ / MO) has arrived. With permalinks (permanent URL links), Browzine for the Web can integrate the library's current holdings for almost any discipline (ex: Occupational Therapy), the table of contents of any journal (ex. New England Journal of Medicine) or articles (ex.Trajectory of Cognitive Decline After Incident Stroke; JAMA 314:1, p 41) into Blackboard courses, Guides or just about anywhere on the web. Contact Hal Bright for details. Further enhancements in the Fall will allow syncing between the Browzine app and Browzine Web for personal accounts.
New Library Catalog for Arizona Campus
The library recently combined the print holdings (books, videos and print journals) of the AZ campus library into the MO campus's library catalog named LANCE. If you use Still OneSearch to access our print holdings, your experience will not change. The following changes have occured:
To access the catalog, use the "Library Catalog for Both Campuses" link on the Databases page
Look and Feel of library catalog has changed
Library catalog is named LANCE and has Arizona, Missouri and combined eBook holdings
In Still OneSearch, the Location limiter on the left hand menu is activated on both campuses, you can use that to limit to just MO or AZ campus locations within the library (such as reserve shelf, etc)
Announcing the DynaMed Plus App

DynaMed Plus is here. Follow these instructions to download this app to up to three devices to take advantage of this additional point of care tool.
Download the free DynaMed Plus app from the iTunes App store/Google Play

Access DynaMed Plus from the library.

Click on the Mobile use – Get the DynaMed Mobile App link under Spotlight.

Enter your email address and click Send.

An authentication link is emailed to you.

Open the email from your mobile device and tap the authentication link to authenticate the app.

Note: If you do not tap the authentication link in the email within 48 hours you will need to request a new authentication key from within DynaMed Plus.

The DynaMed Plus App opens on your device and begins the initial content download.

Note: It is recommended that you are on a Wi-Fi connection for the initial download of DynaMed Plus content as well as when updates become available. It takes 20-30 minutes.
New Features in UpToDate Apps
Version 2.0 is now available both for the UpToDate Mobile Apps for iOS® and Android™. Highlights include:

Updated UI with simplified and consistent navigation
Screens optimized for reading — headers and footers conveniently appear and disappear while scrolling
Bookmarks made easy
Automatic display of user's top three most used calculators
Search box available at the top of most screens

Read the full release notes.
USMLE,COMLEX,NBDE,PANCE: New Study Tool - Board Vitals
Check out our new resource, Board Vitals!  This is a board review tool similar to Exam Master that can be used by faculty, staff and students.  Board Vitals offers a question bank, plus up-to-date explanations from the literature with answers and detailed feedback. Use the Boards Vital instruction page if you run into any difficulty.

Professors and Clinical Directors can also use this resource to send exams to their students in preparation for their Certification Exams as well (See the library for a faculty account for this functionality).

Residents in OPTIs need to contact the library to set up an account for you if you do not have an ATSU email address.


Board Vitals works best in Chrome, Firefox, or newer versions of IE.
Introducing BROWZINE: the Journal Reading App
Introduction to BrowZine from Third Iron on Vimeo.

What Does It Do?

Easily read complete scholarly journals in a format that is optimized for tablet devices
Create a personal bookshelf of favorite journals
Be alerted when new editions of journals are published
Easily save to Zotero, Mendeley, Dropbox and other services

How Do I Get It

Download Browzine here for Android or iOS
Choose your campus of AT Still University and enter your portal username and password
Search for your favorite titles by title or subject and add them to your bookshelf.
Save articles to your device for offline reading.
Watch the more complete turorial here.
If you are an ATSU Alumni and have any questions or need any assistance please contact the

ATSMLib

Arizona at 480-219-6090 (libaz@atsu.edu) or the

ATSMLib

Kirksville at 660-626-2336 (jsidwell@atsu.edu).