Still OneSearch
Clinical Search
PubMed
Welcome to Our New Web Site and Search Tool!
Still OneSearch has been launched! We are excited to offer this new search tool that searches our eBook, eJournals, databases and library catalogs. Remember to choose your affiliated campus before you search and a special TUTORIAL is available on the special version of Check-It-Out@ATSMLib here.
About Us
Available to students in residential and online studies, the A.T. Still Memorial Library (ATSMLib) focuses on developing an extensive, integrated online collection of Evidence-Based resources.  Accessed via this Web site the ATSMLib's online full text collections include tens of thousands full-text journals, over 6000 online reference works and textbooks, and several of the top point of care products including UpToDate and ClinicalKey.  The ATSMLib Libraries are also active participants in the National Network of Libraries of Medicine.
View the latest edition of our newsletter, Check-It-Out@ATSMLib, here.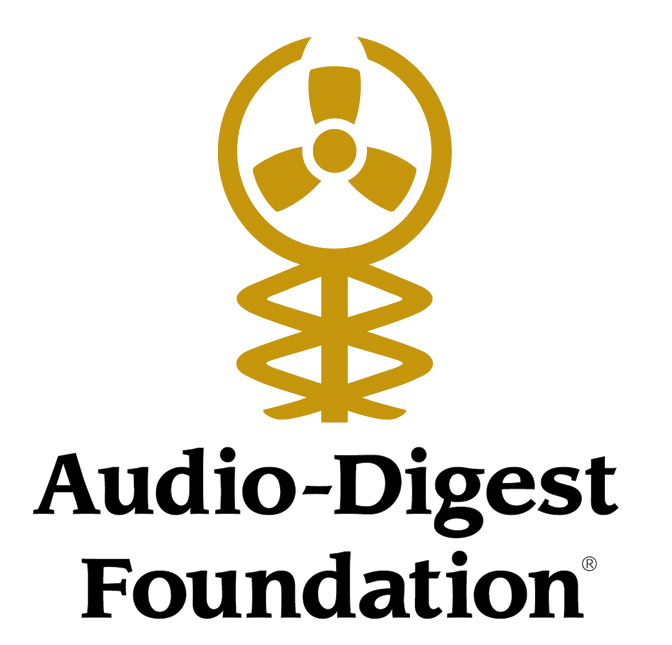 Audio-Digest podcasts now available
The library now subscribes to Audio-Digest podcasts for the following specialty areas - Anesthesiology, Emergency Medicine, Family Practice, Gastroenterology, General Surgery, Internal Medicine, Neurology, Obstetrics/Gynecology, Orthopaedics, Pediatrics, Psychiatry, Psychology.

They provide monthly or bimonthly updates from the latest research in audio format that can be downloaded to your iPod. Access instructions can be found on our library podcast page here.
Clinical Key Added to the Clinical Faculty/Preceptor Page Resources
The clinician's access and use of the best available evidence is a core component of quality care. A.T. Still Memorial Library now offers ATSU's clinical faculty and preceptors the following resources and services via its Clinical Faculty Library web page on the ATSU portal (my.atsu.edu) to support that goal in the mentoring of our students.
We are happy to announce that ClinicalKey, including 900 eJournals and hundreds of medical reference books, FirstConsult, a Drug reference database and ProceduresClonsult is now available to Clinical Faculty.Preceptors.
For more info on this service contact Hal Bright (hbright@atsu.edu)



A New Point of Care Drug Resource
Micromedex includes all the unbiased, referenced information about drugs, toxicology, diseases, acute care, and alternative medicine you need to make informed clinical diagnosis and treatment decisions.
Our subscription include Drug Interactions, Trissel's IV Compatibility, Tox & Drug Product Lookup and RED BOOK Online plus a patient drug guide called CareNotes.

Renew Your UpToDate
app every 30 days
Use UpToDate from the library's home page (signed in with your personal UpToDate account) at least once every 30 days for automatic verification of your affiliation with ATSU. In-application & email messages will remind you to log into UpToDate from the library, if you haven't done so in 30 days. You must log-in every 30 days to maintain access to the UpToDate app.
UpToDate App is Here
Get the UpToDate app from the ATSU Library with these easy steps:

1. Click UpToDate in Quick Links.
2. Click the Log-in/Register link in the UpToDate top navigation bar.
3. Create a user name and password on the UpToDate page.
4. Download the app at your device's store.
5. Renew your account every 30 days on UpToDate through the ATSU library page.
A video can be seen here and a PDF file with instructions for the app thirty day renewal is here.
Access Medicine
This database contains numerous textbook references as well as LexiComp (Drugs), Case Files and the Diagnosaurus app. Popular texts include:
Evening Reference Hours
Available NOW, extended HOURS for database search help and other library queries. To speak to a LIBRARIAN, call 660-626-2340 on Mondays until 8pm (CST) or 480-219-6090 Tue-Thu until 8pm (MST). This service is of particular use for OFF-CAMPUS students. We are happy to put our expertise to your use. No question too small or too big!
If you are an ATSU Alumni and have any questions or need any assistance please contact the

ATSMLib

Arizona at 480-219-6090 (libaz@atsu.edu) or the

ATSMLib

Kirksville at 660-626-2336 (jsidwell@atsu.edu).