Still Scholars & Early Decision Programs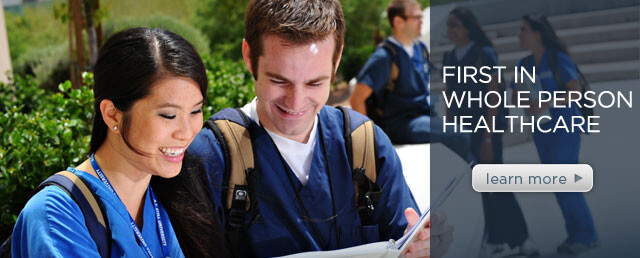 Stay Connected with ATSU Updates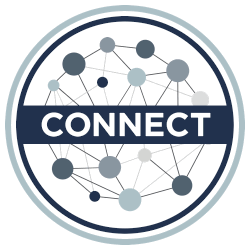 Keep in touch with ATSU Admissions news and events that matter most to your academic planning. These updates will allow you to stay informed of important dates and deadlines, open houses, new programs, new postgraduate positions, and more.
Still Scholars &
Early Decision Programs
Doctor of Osteopathic Medicine
ATSU - Kirksville College of Osteopathic Medicine
(DO DEGREE)
Still Scholars Program
The Still Scholars Early Acceptance Program is designed to provide admission opportunities to outstanding students who aspire to become osteopathic physicians at A.T. Still University's Kirksville College of Osteopathic Medicine (ATSU-KCOM). ATSU-KCOM prides itself on developing physicians who focus on whole person healthcare and community service, and looks for students who also hold these values. ATSU-KCOM's Still Scholars Early Acceptance program rewards highly capable students who are dedicated to the osteopathic philosophy with admittance into our institution's founding osteopathic medical program without traditional MCAT requirements. This program encourages students to focus on developing strong academic and leadership skills, yet allows them to focus on their undergraduate experience without the additional pressures of preparing for the MCAT. In addition, Still Scholars are awarded an academic scholarship for medical school upon entry to ATSU-KCOM.
Memorandums of Understanding are in place with various undergraduate institutions across the United States to help pre-screen qualified applicants; however, students from any four-year accredited undergraduate institution in the United States may apply. Students representing schools that have a Memorandum of Understanding with ATSU-KCOM receive priority consideration in the selection process.
Questions? Email admissions@atsu.edu
Admission Requirements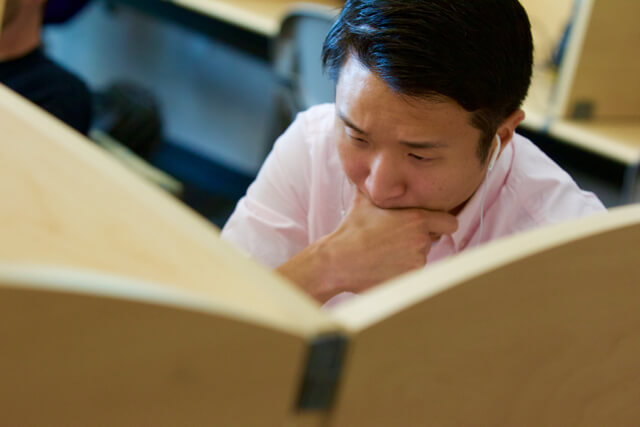 Applicants must have completed 90 semester hours or three-fourths of the required credit for a degree from a college or university (30 hours of which must be at a four-year, degree-granting institution) accredited by a regional educational association. Most of the candidates who are accepted for admission have earned a baccalaureate degree prior to matriculation.
It is recommended that applicants complete a bachelor's of art or science degree from an institution accredited by a regional accrediting association.
KCOM can only accept students who are US citizens or permanent residents.
The applicant must have achieved a minimum 2.8 cumulative grade point average overall and a 2.8 minimum science grade point average on a 4.0 scale.
Applicants are required to submit scores from the Medical College Admission Test (MCAT). The College requires MCAT test scores taken within three years of application.
Applicants must have completed the following courses prior to matriculation:
General Biology – one year with laboratory or 8 semester hours/12 quarter hours
Physics – one year with laboratory or 8 semester hours/12 quarter hours
General or Inorganic Chemistry – one year with laboratory or 8 semester hours/12 quarter hours
Organic Chemistry – one year with laboratory or 8 semester hours/12 quarter hours
English – 6 semester hours/8 quarter hours
Applicants seeking admission with the intention of not having a degree prior to matriculation are required to have a minimum 3.50 cumulative grade-point average overall, a 3.50 science grade-point average on a 4.0 scale, and a composite MCAT score of at least a 28.
Early Decision Process
The Early Decision Program is a service for the highly qualified medical school applicant who has made a definite decision that KCOM is their first choice among medical schools. In order to be considered, the applicant must meet all of the following requirements and agree to apply only to KCOM until an early decision notification is made.
To qualify for early decision the applicant must:
Meet a minimum GPA of 3.50 both cumulative and in the sciences (biology, chemistry, physics).
Have taken the Medical College Admissions Test (MCAT) and earned a composite score of 504 or higher.
File the American Association of Colleges of Osteopathic Medicine Application Service (AACOMAS) application and supporting credentials by August 1.
File all secondary materials with KCOM by September 15.
Submit Letter of Intent by August 1 indicating that the applicant is applying only to KCOM and wishes to be considered for early decision.
Withhold all applications to other medical schools until early decisions are made by KCOM.
Procedure:
Applications become available through AACOMAS on May 1. To contact AACOMAS, write: 5550 Friendship Boulevard, Suite 310, Chevy Chase, MD 20815-7231, telephone (301) 968-4190, or visit their web-site at:www.AACOM.org.
Application, transcripts from all institutions attended, and MCAT scores must be received by AACOMAS by August 1.
Secondary materials must be received by the KCOM Office of Admissions by September 15. Secondary materials include: application; $60 application fee; Letter of Intent; letter of evaluation from premedical advisory committee, premedical advisor, or science faculty member; and a letter of evaluation from a physician or employer.
Interviews are conducted in early fall for applicants deemed qualified by the Admissions Committee.
Notification of status will be made within two weeks of interview.
A $1,000 non-refundable tuition prepayment will be required by December 14.
Those applicants not accepted for early decision will be automatically returned to the regular applicant pool for later evaluation.
Premedical Student Checklist
Year One
Meet with prehealth advisor to discuss overall premedical curriculum
Begin prerequisite coursework - this typically begins with the Biology and/or the Inorganic Chemistry sequence
Become involved in prehealth organizations and extracurricular activities on campus
Gain clinical experience in health fields through shadowing, volunteer, employment (i.e. CNA, EMT), and internship opportunities - keep records of your experiences
Year Two
Meet with prehealth advisor to discuss current coursework, activities, and to begin thinking about preparations for the MCAT exam
Continue prerequisite coursework
Continue to gain clinical experience
Focus on building relationships with professors, advisors, and medical professionals - they are future sources for evaluations
Attend Health Professions fairs in your area to learn more about schools of interest
Stay involved in prehealth organizations and get involved in community service - look for leadership opportunities
Continue to keep records of experiences
Year Three: Fall
Consult with prehealth advisor regarding letters of evaluation (inquire about the availability of a prehealth committee)
Continue prerequisite coursework
Continue to gain clinical experience
Explore available research opportunities
Stay involved in prehealth organizations, volunteer experiences, and extracurricular activities
Begin serious preparation for the MCAT exam (offered in April and August each year)
Set aside time to work on personal statement - revisit and rework statement over a period of time
Year Three: Spring
Meet with prehealth advisor to review the details of your application
Contact those who will be writing evaluations for you - give them plenty of time to write a quality letter
Research medical schools that are of interest to you - contact each school to inquire about their specific admissions criteria and, if possible, schedule a time to visit campus
Continue prerequisite coursework
Continue to gain clinical experience and stay involved in prehealth activities
Take MCAT exam
Start the AACOMAS application process and arrange to have your transcripts sent
Year Three: Summer
Apply to AACOMAS as early as possible - applications can be submitted in June for the fall of the following year
Submit secondary application materials upon receipt
Periodically contact each school to verify your application status
Year Four
Meet with prehealth advisor to prepare for upcoming interviews - if possible, complete a mock interview
Review www.studentdoctor.net for current and past feedback on your schools of interest
Complete prerequisite coursework - if possible, enroll in upper-level science courses such as Biochemistry and Gross Anatomy
Continue to gain additional clinical and/or research experience
Stay involved in prehealth organizations and volunteer activities
Periodically contact each school to verify your application status
Share news of upcoming interviews and acceptances with those who helped along the way - prehealth advisors, professors, physicians, family, and friends
Application Checklist
KCOM participates in the American Association of Colleges of Osteopathic Medicine Application Service (AACOMAS). Primary applications may be completed at https://aacomas.liaisoncas.com. KCOM's application deadline is February 1. KCOM has a rolling admissions cycle, and applicants are encouraged to apply early.
For additional information, contact ATSU Admissions at 660.626.2237, toll-free 866.626.2878, ext. 2237, or email admissions@atsu.edu.
STEP ONE
Application Service: Application process begins in June of the year prior to anticipated enrollment.
Log on to www.AACOM.org and complete online or paper application
Submit MCAT scores
Submit official transcripts
Submit AACOMAS Application fee
Contact AACOMAS to verify that all of the above have been received
Deadline for submission: February 1 prior to the fall of anticipated enrollment
STEP TWO
Secondary Application: Secondary applications will be made available once the AACOMAS application has been received and minimum requirements have been met.
Complete secondary application online
Biographical Information
Dual Degree Program (optional)
Test Scores
Clinical Health Experience
Essay Questions
Statement of Disciplinary Actions
Statement of Nondiscrimination
Submit two letters of evaluation
Evaluation I: Premedical Advisor, Premedical Committee, or Basic Science Faculty Member
Evaluation II: Physician (D.O. or M.D)
Submit Secondary Application fee
Contact KCOM to verify that all of the above have been received
Top Ten Application Mistakes
Mistake #1
Not contacting AACOMAS or the Office of Admissions to verify that all items of the application have been received.
Mistake #2
Waiting too long to write the personal statement (maybe even writing it in a day) and not seeking feedback from valuable resources, such as advisors, friends, professors, and parents.
Mistake #3
Under-explaining or over-explaining discrepancies (such as gaps in time or a series of poor grades) in the application. Seek guidance from an advisor.
Mistake #4
Starting the process too late. The "process" includes everything from clinical exposure to actually filing the application. Start early and devote time and energy to every step.
Mistake #5
Sharing too little of personal drive and desire. We see many personal statements that reflect what students consider to be "ideal" steps in the application process (clinical experience, work history details, and so on). We would like to hear more about the specific examples that accompany such experiences.
Mistake #6
Not typing the application. If at all possible, typewritten applications are preferred.
Mistake #7
Getting letters of evaluation from individuals who have only known the applicant for a short period of time. Build relationships!
Mistake #8
Acting inappropriately when contacting our office or coming for an interview. Every part of the application process is a part of our decision.
Mistake #9
Not taking the opportunity to practice interview skills.
Mistake #10
Demonstrating only a cursory understanding of osteopathic medicine (best seen in statements that repeat our brochures to us). Take the time to read and reflect on what osteopathic medicine is and what it means personally.
Personal Statement Tips
Definite DOs
Proofread.
Make every word count - communicate an impression and take an innovative approach.
Brainstorm for ideas.
Revise and rework your initial essay and all secondary essays.
Type (rather than handwrite) your personal statements.
Always consider the tone of the essay - you want to highlight your positive attributes.
Mention your clinical exposure and personal experiences and how they have directly influenced your decision to be a physician - most importantly, share your feelings.
Use active language, complex sentences, simple sentences, and correct terminology.
Know your audience and have an understanding of the institution to which you are applying.
Be proud of your accomplishments.
Convey your research, leadership, service, and life experiences.
Demonstrate your integrity, common sense, and your ability to inspire confidence in your colleagues.
Demonstrate compassion for human beings, overall commitment, and enthusiasm for your future medical pursuits.
Contextualize your accomplishments.
Relate your professional goals and your personal goals.
Talk from your heart.
Definite DON'Ts
Don't speak in generalities - always answer the "how" and the "why" and use evidence to support your statements.
Don't cut and paste your first statement for use in your secondary application.
Don't use bad grammar, incorrect punctuation, or make spelling errors - proofread instead!
Don't ramble on.
Don't make excuses or beg for an interview.
Don't harp on the less than stellar qualities of your application - explain any apparent contradictions and move on.
Don't forget to do the essay - incompleteness is undesirable.
Don't list qualities - illustrate and elucidate specific aspects.
Don't swear.
Don't employ gimmicks, try to create a great literary piece, or be overly flamboyant - be yourself.
Don't restate the scores already listed elsewhere in your application, such as GPA or MCAT results.
Don't speak of actions only - speak of feelings too as they are unique to you.
Don't overlook the power of the introduction and conclusion.
Don't take a non-stop approach to the statement - step away once in a while and come back.
Don't forget to have others read your statement and provide you with feedback.
Don't blame others or put down other professions.