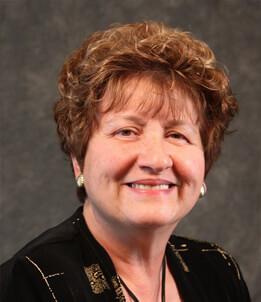 Carolyn Glaubensklee, PhD
Associate Professor
Phone Number: 480.248.8190
Email: cglaubensklee@atsu.edu
Carolyn Glaubensklee, PhD, is associate professor of physiology, ATSU-SOMA, who joined the faculty in January 2011. Dr. Glaubensklee's doctorate from the University of New Mexico School of Medicine is in medical science with an emphasis in physiology. Her area of specialty is in membrane transport and cell physiology.
Prior to joining ATSU-SOMA, Dr. Glaubensklee served at Rocky Vista University College of Osteopathic Medicine (RVUCOM) in the Physiology department. She taught both systems courses and integrative medical courses as a founding faculty at RVUCOM.
Before serving at RVUCOM, Dr. Glaubensklee was an assistant professor in the Biology department at Colorado State University-Pueblo. She was promoted to the Nursing department at the University in 2006 and named faculty of the year. She served as the lead faculty for the Summer Pre-Collegiate program for two years, and also participated in the Bridges to Biomedical Careers program.
Dr. Glaubensklee's previous research includes serving as a co-principal investigator for the Colorado State University-Pueblo, P-20 cancer grant and principal investigator for her own pilot project funded by a cancer P-20 grant which investigated differences in the role of the p53 gene in breast cancers in Hispanic women vs. Caucasian women