ATSU-KCOM student elected as national representative
Posted: April 23, 2014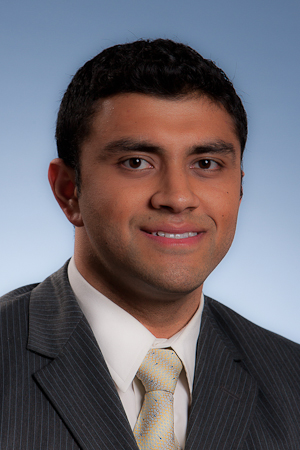 Bhargav Chandrashekar, OMS III, A.T. Still University's Kirksville College of Medicine, has been elected to serve as a national representative on the American College of Physicians (ACP) Council of Student Members (CSM).
"ACP's CSM comprises 13 medical student members elected to provide the medical student perspective in the development of policy, programs, products and services," said Chandrashekar. The CSM is responsible for responding to requests from ACP's Board of Regents, committees and staff for review of programs, products and services, and advising the Board of Regents and Board of Governors on various issues related to medical education.
The ACP is a national organization of internists — physician specialists who apply scientific knowledge and clinical expertise to the diagnosis, treatment, and compassionate care of adults across the spectrum from health to complex illness. ACP is the largest medical-specialty organization and second-largest physician group in the United States. Its membership of 137,000 includes internists, internal medicine subspecialists, medical students, residents, and fellows.