Top 15 Causes of Mortality in the United States; 2005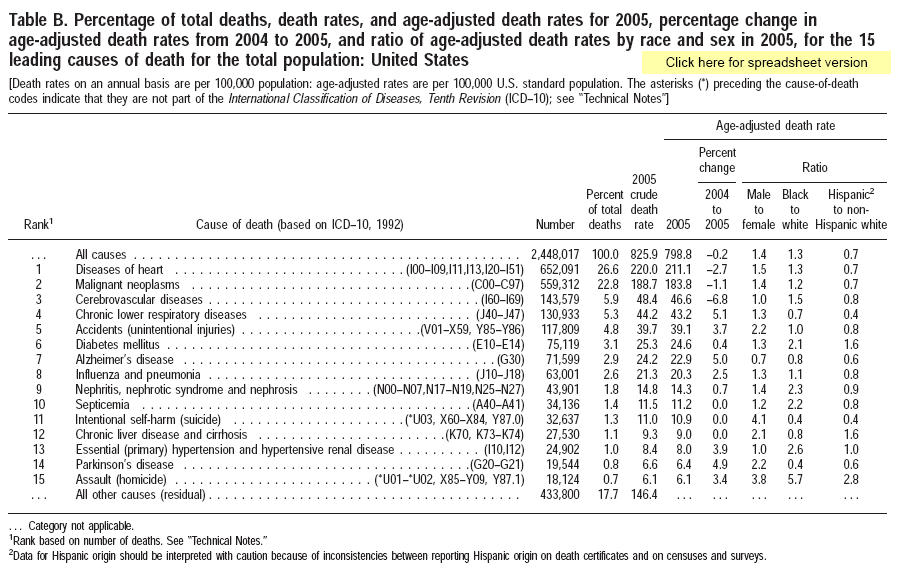 Kung, H., Hoyert, D.L., Xu, J., and Murphy S.L. Deaths: Final Data for 2005. National Center for Health Statistics. National Vital Statistics Reports No. 10 (56). 2008.
Last Revised 9/3/08
Neal Chamberlain, PhD. A. T. Still University of Health Sciences/Kirksville College of Osteopathic Medicine.
Site maintained by: Neal R. Chamberlain Ph.D.: nchamberlain@atsu.edu