TO GO BACK TO MY HOMEPAGE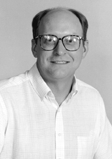 Bob Roberts' Medical Problem

Monday, February 15
This is your first week in Dr. Phipp's family practice clinic in Edina, MO.. Life this month won't be as hectic you hope.
At 2:00PM Dr. Bob Roberts arrives in the clinic. The nurse triages the patient, takes Bob to Exam Room 3, and tells you that Bob needs your immediate attention. He has a very severe cough and appears to be coughing up a little blood.


©2000, Neal R. Chamberlain, Ph.D.. All rights reserved.
TO GO BACK TO MY HOMEPAGE